SURP Resources
Application Information
---
Application Form
(pdf)
Application forms are also available in 246 Chem (map)
---
Program Announcement
(pdf)
---
Calendar of Events
---
Faculty Research
---
Past projects
---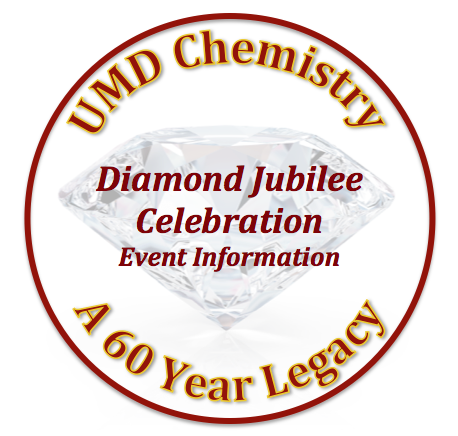 Abstract / Poster Fair Information
The SURP Poster Fair will be held on Thursday, August 8th, from 3:00 p.m. – 4:30 p.m. You will be able to set up your posters any time after 8:30 a.m. on that day (but before 3). Please take them down by 5. Any posters still up at 5:00 will be brought to the Chemistry and Biochemistry Department Office (246 Chem). All SURP students funded by the Swenson Family Foundation summer awards MUST present at the poster fair. Everyone else should present but you need to discuss your presentation with your research advisor.
Timeline
July 22, 2013
Everyone must email a 1 page abstract to Jill using the same headings as the following samples from last year. Please use Times New Roman, and no smaller than 10-point font. If you send it in another format Jill will change it and you could lose essential formatting!

Sample:

Participant: Maggie Amdahl
Research Advisor: Dr. Robert T. Cormier
Project Title: Creating Floxxed MCT-1 Gene Targeting Construct

If you worked on a joint project with another SURP student you can list both names and provide only 1 abstract.

Sample:

Participants: Brian R. Finstrom and Henry A. Kostalik IV
Research Advisor: Dr. John Evans
Title of Project: Fluorocarbon to Hydrocarbon Graded Thin Film Polymerization by Plasma Enhanced Chemical Vapor Deposition

Jill will create a booklet for this year's summer program that will include program information, all of the abstracts, and a group photo. You will each get a copy at the poster fair. Jill MUST have this to the print shop no later than July 26, so send your abstracts on time.
Jill will put a copy of last year's research booklet on the counter in Chem 246 if you want to see how others prepared their abstracts.
Aug. 8, 2013
SURP Poster Fair at 3 pm in the Swenson Science Building atrium

SURP students will create a poster summarizing their research projects. You should work with your research adviser on this. Stacey Stark in Geography (326 CinaH) will print all posters. The Chemistry and Biochemistry Department will pay for the posters.

You will be contacted if there are problems and also when your poster is ready for pickup.
Posters will be in PDF format, made to print size of 40" x 60", not laminated and will be printed in color.
Create your poster, make it in printable size 40" x 60" PDF format/file. You will be contacted if there are problems and also when your poster is ready for pickup.
The posters MUST be sent to Stacey Stark (slstark@d.umn.edu) NO LATER THAN August 3 at 2:00 pm. (this time is non-negotiable).