Sociology 3315
Department of Sociology and Anthropology
UMD

Social Disorganization Theory



W. I. THOMAS & FLORIAN ZNANIECKI


I. SOCIAL DISORGANIZATION REFERS TO INSTITUTIONS, DIFFERENT THAN INDIVIDUAL ORGANIZATION

DIFFERENCES RESULT BECAUSE



DIVISION OF LABOR
SOCIALIZATION

II. DEFINITION


"A DECREASE OF THE INFLUENCE OF EXISTING SOCIAL RULES OF BEHAVIOR UPON INDIVIDUAL MEMBERS OF THE GROUP."

III. LIKE DURKHEIM, DEVIANCE IS FOUND EVERYWHERE AT ALL TIMES



FOR THOMAS, RULE BREAKING IS DYSFUNCTIONAL
MUST NEUTRALIZE DISORGANIZATION OR IT WILL DESTROY A SOCIETY
PROCESS OF DISORGANIZATION AND REORGANIZATION
IF DISORGANIZATION GETS OUT OF CONTROL, IT IS LIKELY TO END IN

DESTRUCTION
SOCIAL RECONSTRUCTION

THE SECOND IS MORE LIKELY
NEW NORMS, VALUES, ETC.


HOW DO WE FIND CAUSES AND WHERE DO WE LOOK?


RULES REFLECT ATTITUDES

VALUES, COLLECTIVE CONCEPTION OF WHAT IS DESIRABLE

RULES MAY REFLECT A MULTITUDE OF VALUES,

THEFT = PRIVATE PROPERTY, AUTONOMY, PRIVACY, FREEDOM OF MOVEMENT, ETC.

TOO MANY CAUSES OF RULE VIOLATION TO DETERMINE PRIMARY CAUSES; INSTEAD, LOOK FOR:



"LAWS OF SOCIO-PSYCHOLOGICAL BECOMING, I.E. FIND CAUSES WHICH ALWAYS AND EVERYWHERE PRODUCE CERTAIN DEFINITE ATTITUDES, AND THESE CAUSES WILL EXPLAIN ALSO SOCIAL DISORGANIZATION..."


ROBERT E. PARK TELLS US

I. SOCIETY CONSISTS OF
PRIMARY GROUPS


SMALL, FACE TO FACE, INTIMATE

FAMILY, NEIGHBORHOOD

GOVERNED BY NATURALLY PRODUCED FOLKWAYS





SECONDARY GROUPS


LARGE, FORMAL,IMPERSONAL

PRODUCES INSTITUTIONS LIKE CHURCH, SCHOOL, COURTS

DESIGNED TO HELP OUT FAMILY AND NEIGHBORHOOD

ALSO, UNDERMINES DISCIPLINE AND CONTROL BY THEM


II. DELINQUENCY IS FOUND IN COMMUNITY NOT FAMILY OR NEIGHBORHOOD
A SIGN OF COMMUNITY FAILURE

A. SMALL TOWN LIFE WAS GREAT

B. LARGE CITIES HAVE TAKEN OVER FOR MANY REASONS


RESULTS IN BREAKDOWN IN FAMILY AND NEIGHBORHOOD INFLUENCE AND CONTROL
III. CHANGE IS BAD


A. SOCIETY IS SUM OF ITS PARTS (ATOMS)
B. SOCIAL LIFE IS POSSIBLE AMONGST INDIVIDUALS BECAUSE OF THE ESTABLISHMENT OF TRADITION AND CUSTOMS (HABITS)
C. THIS IS ONLY POSSIBLE IN A STABLE ATMOSPHERE
PROCESS IS FINE, CHANGE IS NOT
D. ALL CHANGE PRODUCES DISORGANIZATION BECAUSE IT BREAKS ROUTINE SET BY HABITS
"EVERY NEW DEVICE THAT AFFECTS SOCIAL LIFE AND THE SOCIAL ROUTINE IS TO THAT EXTENT A DISORGANIZING INFLUENCE. EVERY NEW DISCOVERY, EVERY NEW INVENTION, EVERY NEW IDEA, IS DISTURBING. EVEN NEWS HAS BECOME AT TIMES SO DANGEROUS THAT GOVERNMENTS HAVE FELT IT WISE TO SUPPRESS ITS PUBLICATION."
AUTOMOBILES, NEWSPAPERS, MOVIES


"APPARENTLY ANYTHING THAT MAKES LIFE INTERESTING IS DANGEROUS TO THE EXISTING ORDER."

MIGRATION, EFFECTS ON YOUNG
PROBLEMS WITH ACCOMENDATION AND ADAPTATION (MELTING POT)
SAME IS TRUE FOR IMMIGRATION AND WOMEN
IV. "PROGRESS IS A TERRIBLE THING."
THERE IS A PRICE TO BE PAID FOR PROGRESS
"OUR GREAT CITIES,..., ARE FULL OF JUNK, MUCH OF IT HUMAN, I.E., MEN AND WOMEN WHO, FOR SOME REASON OR OTHER, HAVE FALLEN OUT OF LINE IN THE MARCH OF INDUSTRIAL PROGRESS AND HAVE BEEN SCRAPPED BY THE INDUSTRIAL ORGANIZATION OF WHICH THEY WERE ONCE A PART."
V. SECONDARY GROUP SOCIETIES CREATE NEW INSTITUTIONS TO DEAL WITH SOCIAL PROBLEMS;

CHURCH, SCHOOL, COURTS FIT OLDER SOCIETY (PRIMARY GROUPS)


NOW: JUVENILE COURTS, PROTECTIVE ASSOCIATIONS, PARENT-TEACHERS' ASSOCIATIONS, BOY SCOUTS, YOUNG MEN'S CHRISTIAN ASSOCIATIONS, BOYS' CLUBS, PLAYGROUNDS, ETC.
THESE ARE BASED ON SCIENCE NOT TRADITION

WHAT DOES THIS TELL US ABOUT CITIES AND DELINQUENCY?


CITIES HAVE NATURAL AREAS;

THAT IS, DISTINCTION SECTIONS THAT OCCUR BECAUSE OF THE PROCESSES OF SOCIAL CHANGE

SOCIAL DISORGANIZATION IS NOT A PROBLEM IN ALL AREAS OF THE CITY

ONLY CERTAIN AREAS ARE AFFECTED


ZONE I

CENTRAL BUSINESS DISTRICT

ZONE II

ZONE IN TRANSITION

ZONE III

BLUECOLLAR WORKERS HOMES

ZONE IV & V

COMMUTERS'
LOTS OF MOVEMENT FROM INNER ZONE TO OUTER ZONE

HOWEVER

ZONES REMAIN THE SAME!!

BREAK DOWN OF PRIMARY GROUPS IN TRANSITION AREAS, BREAKDOWN IN STANDARDS AND NORMS



Return to Juvenile Delinquency Main Page.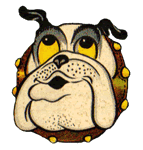 The University of Minnesota is an equal opportunity educator and employer.

Copyright: &copy 2001, John Hamlin
Last Modified: Thursday, 02-Jul-1998 05:34:17 CDT
Page URL: http://www.d.umn.edu/cla/faculty/jhamlin/3315/disorg.html
Page Coordinator:John Hamlin