Sociology 3315
Department of Sociology and Anthropology
UMD
THE FAMILY AND DELINQUENCY
3 PERIODS OF RESEARCH
1. 1900-1932
ROLE OF FAMILY EMPHASIZED
BROKEN HOME
2. 1933-1950
FAMILY MINIMIZED
OTHER FACTORS, SCHOOL,
SOCIAL CLASS, PEERS
3. 1951-1972
REVIVED INTEREST IN FAMILY
QUALITY OF RELATIONSHIPS
WHAT WE THINK WE KNOW
(Bartollas, 1990)
A. FAMILY CONFLICT AND POOR MARITAL ADJUSTMENT ARE MORE LIKELY TO LEAD TO DELINQUENCY THAN IS THE STRUCTURAL BREAKUP OF THE FAMILY.
B. CHILDREN WHO ARE INTERMEDIATE IN BIRTH ORDER AND WHO ARE PART OF LARGE FAMILIES APPEAR TO BE INVOLVED MORE FREQUENTLY IN DELINQUENT BEHAVIOR, BUT THIS IS PROBABLY RELATED MORE TO PARENTS' INABILITY TO PROVIDE FOR THE EMOTIONAL AND FINANCIAL NEEDS OF THEIR CHILDREN THAN TO ORDINAL POSITION OR FAMILY SIZE.
C. CHILDREN WHO HAVE DELINQUENT SIBLINGS OR CRIMINAL PARENTS MAY BE MORE PRONE TO DELINQUENT BEHAVIOR THAN THOSE WHO DO NOT.
D. REJECTED CHILDREN ARE MORE PRONE TO DELINQUENT BEHAVIOR THAN THOSE WHO HAVE NOT BEEN REJECTED. CHILDREN WHO HAVE EXPERIENCED SEVERE REJECTION ARE PROBABLY MORE LIKELY TO BECOME INVOLVED IN DELINQUENT BEHAVIOR THAN THOSE WHO HAVE EXPERIENCED REJECTION TO A LESSER DEGREE.
E. CONSISTENT DISCIPLINE WITHIN THE FAMILY SEEMS TO BE IMPORTANT IN DETERRING DELINQUENT BEHAVIOR.
F. SUPERVISION, PARENTAL STYLES OF DISCIPLINE, AND PARENTAL ATTACHMENT APPEAR TO BE THE MOST IMPORTANT PREDICTORS OF SERIOUS AND PERSISTENT DELINQUENCY.
G. THE RATE OF DELINQUENCY APPEARS TO INCREASE WITH THE NUMBER OF UNFAVORABLE FACTORS IN THE HOME. THAT IS, MULTIPLE "HANDICAPS" WITHIN THE FAMILY ARE ASSOCIATED WITH A HIGHER PROBABILITY OF JUVENILE DELINQUENCY THAN SINGLE HANDICAPS.
---

Return to Juvenile Delinquency Main Page.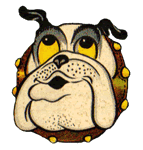 The University of Minnesota is an equal opportunity educator and employer.

Copyright: &copy 2001, John Hamlin
Last Modified: Thursday, 09-Jul-1998 13:35:21 CDT
Page URL: http://www.d.umn.edu/cla/faculty/jhamlin/3315/family.html
Page Coordinator:John Hamlin