Saint Simon
Sociological Theory
Department of Sociology and Anthropology
UMD
---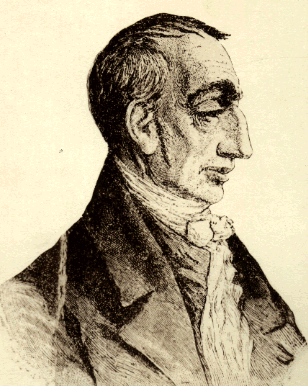 COUNT CLAUDE HENRI de ROUVROY de SAINT-SIMON (1760-1825)
A. LIFE AND TIMES
ENTERED ARMY AT 17, FOUGHT WITH FRENCH ARMY IN AMERICAN REVOLUTION - SERVED WITH DISTINCTION
WAS PRESENT AT THE SURRENDER OF YORKTOWN
WENT TO MEXICO, DID SOME ADVISING, TRIED TO CONVINCE THEM TO BUILD A CANAL TO CONNECT ATLANTIC WITH PACIFIC
MINIMAL PARTICIPATION IN FRENCH REVOLUTION (1789-99)
MADE HIS FORTUNE ON SPECULATION IN CONFISCATED CHURCH ESTATES
GAVE UP ARISTOCRATIC TITLE; PRESIDED OVER FIRST MEETING OF LOCAL COMMUNE; GIVEN TWO AWARDS OF GOOD CITIZENSHIP IN 1793;
IMPRISONED FOR A WHILE

CHARLEMAGNE APPEARED TO HIM IN A DREAM - TOLD HIM TO BECOME GREAT PHILOSOPHER
B. WORKS
INTRODUCTION TO THE SCIENTIFIC WORK OF THE NINETEENTH CENTURY (1807)
THE REORGANIZATION OF EUROPEAN SOCIETY (1814)
THE INDUSTRIAL SYSTEM (1821-22)
POLITICAL CATECHISM FOR INDUSTRIALISTS (1822)
NEW CHRISTIANITY (1825)
HIS MAJOR IDEAS ESTABLISHED PRIOR TO 1814,

1. POSITIVISM
2. INDUSTRIALISM
3. INTERNATIONALISM
4. NEW RELIGION
C. HIS IDEAS

WHAT WAS HIS GOAL?

"I wanted to try, like, everybody else, to systematize the philosophy of God. I wanted to descend in succession from the phenomenon universe to the phenomenon solar system, from there to the terestrial phenomenon, and finally to the study of the species, considered as a dependency of the sublunar phenomenon, and to deduce from this study the laws of social organization, the original and essential object of my research." (in Taylor Page 65)
WHAT KEPT FEUDALISM STABLE?
RELIGION
FORCES WITHIN FEUDALISM WERE TO DESTROY IT, WHAT WERE THOSE FORCES

1. SCIENCE
2. EMERGENCE OF INDUSTRIAL AND COMMERCIAL BOURGEOISIE
3. PROTESTANT REVOLUTION
4. NEGATIVE/CRITICAL PHILOSOPHY OF ENLIGHTENMENT

A. PHILOSOPHIES STRESSED EQUALITY AND NATURAL RIGHTS, NO GUIDANCE FOR RECONSTRUCTION OF SOCIETY

SAINT SIMON SAW IT AS HIS DUTY TO CREATE NEW & ORGANIC SOCIAL ORDER
D. HUMAN KNOWLEDGE PASSED THROUGH 3 STAGES

Stages, premodern and modern (from Socrates to the present) which is divided in many ways, exactly in half and then in states

THEOLOGICAL

1. POLYTHEISM
2. MONOTHEISM

METAPHYSICAL

COSMOLOGY (UNIVERSE AS ORDERLY SYSTEM)
ONTOLOGY (NATURE OF BEING)

SCIENTIFIC
"SOCIAL PHYSIOLOGY" STUDY OF HUMAN CONDUCT MUST BE SCIENTIFIC WILL REPLACE RELIGION AS SOCIAL GLUE
E. MAIN IDEAS
NEW ELITE TO CONTROL SOCIETY WILL BE SCIENTISTS AND INDUSTRIALISTS,
USE OF POSITIVISM - APPLICATION OF SCIENCE TO ALL PHENOMENA
USE OF RITUALS AND CULTS ETC. GET TRUTHS TO GENERAL PUBLIC
RELIGION IS IMPORTANT BUT IS DIFFERENT DEPENDING ON YOUR CLASS POSITION:

"I believe there have to be two distinct doctrines: physicism for the educated men, and deism for the ignorant." (page 102) "I practice what I preach. I am working to improve physicism,..." Finally, I profess my respect for deism as the necessary public doctrine for a lone time to come..." (page 103)
F. CLASSES
A. NEW SOCIETY
1. SCIENTISTS
2. INDUSTRIALISTS
3. REST OF SOCIETY
NEED NEW INTERNATIONAL ORGANIZATION
THIS WILL HOLD SOCIETY TOGETHER, STABILITY
HE LUMPED WORKERS AND INDUSTRIALISTS TOGETHER
FROM 1815 TO 1821 HIS VIEWS BECOME MUCH MORE LAISSEZ FAIRE


HIS CONCEPTION OF HUMAN NATURE VARIES BUT HE DID STESS THE NEED FOR LABOR,
GOSPEL OF: DO UNTO OTHERS AS YOU WOULD HAVE OTHES TO UNTO YOU. IS NOT BINDING SINCE IT IS A NEGATIVE STATEMENT; A MORE POSITIVE PRINCIPLE IS:
"MAN MUST WORK. THE HAPPIEST MAN IS THE WORKER. THE HAPPIEST FAMILY IS THE ONE WHOSE MEMBERS ALL EMPLOY THEIR TIME USEFULLY. THE HAPPIEST NATION IS THE ONE WITH THE FEWEST IDLERS. HUMANITY WOULD ENJOY ALL THE HAPPINESS TO WHICH IT CAN LAY CLAIM IF THERE WERE NO IDLERS AT ALL." (PAGE 103)
IN SUM
KNOWLEDGE HOLDS SOCIETY TOGETHER
SOCIAL SYSTEM IS APPLICATION OF IDEAS
SCIENCE WAS CAUSE OF END OF FEUDALISM
KNOWLEDGE IS PROGRESS AND SOCIAL GLUE
SCIENCE SHOULD DISCOVER LAWS OF SOCIAL DEVELOPMENT, EVOLUTION & PROGRESS

A. INEVITABLE
B. ABSOLUTE LAWS
C. E.G. LAW STAGES
MAIN POINTS
IDEAS PRECEDE AND LEAD TO ACTION
CULTURE IS THE BASIC CAUSE OF HUMAN AFFAIRS
POSITIVISTIC METHOD: SYSTEMATIC OBSERVATION APPLIED TO EXPERIENCE
ONE SCIENCE TO STUDY SOCIAL AND NATURAL WORLD
HISTORICAL METHOD
SOCIAL ORGANIZATION IS PRIME MOVER OF HUMAN AFFAIRS
MUTUAL INTEREST AS OPPOSED TO SELF INTEREST (if done correctly - all men want to dominate others, must make it their interest to benefit others) "...every man who does not pursue happiness in a way which is useful to his fellow men is unhappy, no matter how prosperous he may appear to be." (page 127)
CAN'T JUDGE SOCIAL LIFE BY LOOKING AT NATION-STATE, IT IS NOT A NATURAL HUMAN ORGANIZATION
IMPORTANT TO HAVE THEORETICAL OUTLOOK FOR SHAPING THOUGHT
SOCIOLOGY IS THE GUARDIANSHIP OF HUMAN REALITY
OWN PERSPECTIVE SHAPED BY TIME YOU LIVE IN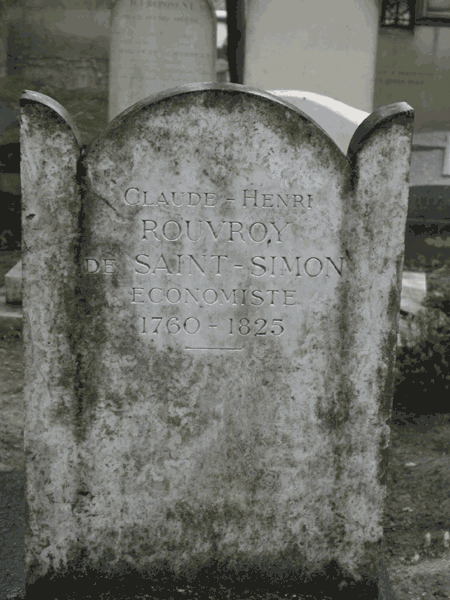 Return to the Sociological Theory Page.

Return to John Hamlin's Home Page.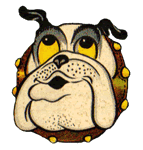 The University of Minnesota is an equal opportunity educator and employer.

Copyright: &copy 2001, John Hamlin
Last Modified: Monday, 11-Oct-2010 07:10:20 CDT
Page URL: http://www.d.umn.edu/cla/faculty/jhamlin/4111/ComteSimon/simon.html
Page Coordinator:John Hamlin