Sociological Theory
Department of Sociology and Anthropology
UMD
CRITICAL THEORY

Look here for a brief history


I. HISTORY

FRANKFURT INSTITUTE FOR SOCIAL RESEARCH, FEB. 3, 1923

MARXIAN ORIGINS THAT EMPHASIZED EMANCIPATORY GOALS - PRAXIS

THE 1930'S SAW SPREAD OF DOMINATION; INCREASE IN INTOLERANCE; GROWING POWER OF STATE; GROWING INSTRUMENTAL RATIONALITY; LACK OF CLASS CONSCIENCE - WORKING CLASS MOVEMENTS DEFEATED

THE INSTITUTE SPENT MOST OF ITS YEARS NOT IN GERMANY; EXILED FROM 1934-1950

THE EARLY CORE MEMBERS

MAX HORKHEIMER (1895-1973) BECAME DIRECTOR OF THE INSTITUTE IN 1929
THEODOR ADORNO (1903-1970)
HERBERT MARCUSE (1898-1978)

MUCH OF THEIR WORK WAS REACTION TO
GEORGE LUKACS (1885-1971) AND
KARL KORSCH (1886-1961)
WHO WERE DESPERATELY TRYING TO FIT MARX INTO A CHANGING WORLD

MARX HAD SAID:
COMPETITION ELIMINATES COMPETITION AMONG CAPITALISTS CREATING A CENTRALIZATION OF WEALTH, AT THE SAME TIME LABOR BECOMES ALIENATED, TECHNOLOGICAL ADVANCES INCREASE PRODUCTIVITY AND/OR REPLACES HUMAN LABOR AND THERE IS AN INCREASE IN WORKING CLASS CONSCIOUSNESS.

AS WEALTH ACCUMULATES AT ONE POLE MISERY ACCUMULATES AT THE OTHER CREATING TWO GREAT CLASSES. AT THIS ADVANCED STATE IN THE PROCESS OF ACCUMULATION THE PROLETARIATE WILL RISE UP TO DISCARD THE CHAINS OF SLAVERY, "THE EXPROPRIATORS ARE EXPROPRIATED."


1917 REVOLUTION BEFORE ITS TIME RESULTING IN:

1. NEW MARXIST DEBATE

2. TIME TO REINTERPRET AND REEVALUATE MARXIST THOUGHT

FELIX WEIL SPONSORED MARXIST WORK WEEK; CENTERED ON DISCUSSION OF KORSCH'S MARXISM AND PHILOSOPHY

FIRST DIRECTOR OF INSTITUTE WAS CARL GRUNBERG

HIS FOCUS WAS WITH POLITICAL ECONOMY, TO VERIFY MARX'S CRITIQUE OF CAPITALISM

HORKHEIMER (1929) CONTINUED TWO PRACTICES OF GRUNBERG'S TO BRING IN INTELLECTUALS FROM ALL FIELDS OF STUDY AND TO KEEP A TIGHT CONTROL ON THEORETICAL DEVELOPMENTS

THE MOVE TO THE U.S. ONLY MADE THE INSTITUTE MORE REMOVED INTELLECTUALLY FROM EVERYONE



II. THEIR IDEAS

MUCH OF THE DEBATE WITHIN MARXISM CENTERED ON THE VASTLY DIFFERENT APPROACHES TAKEN BY SOVIET MARXISM (OFFICIAL MARXISM) AND THE HEGELIAN MARXISM OF KORSCH AND LUKACS

DOES DIALECTICAL DEVELOPMENT REFER TO BOTH SOCIETY AND NATURE OR JUST SOCIETY?

DOES REVOLUTION COME OUT OF HISTORICAL NECESSITY OR BECAUSE THE PROLETARIATE BECOMES CLASS CONSCIOUS?

IN BOTH CASES THE SUBJECT-OBJECT RELATIONSHIP IS DESTROYED

WITHIN THE INSTITUTE SOME (GROSSMAN) MAINTAINED THE ORTHODOX POSITION, WHILE OTHERS (FROMM) LOOKED MORE AT THE SUBJECTIVE



LUKACS USED THE CONCEPT OF REIFICATION (SIMILAR TO COMMODITY FETISHISM) TO DESCRIBE SOCIAL RELATIONSHIPS AND HOW THEY HAD BECOME OBJECTS - MANIPULATED, BOUGHT AND SOLD

FROM WEBER LUKACS TOOK THE NOTION OF RATIONALITY AND CHANGED IT TO CALCULATION;
AS TURNER STATES (PG. 256)
"AS TRADITIONAL SOCIETIES CHANGE, ...,THERE IS LESS RELIANCE ON MORAL STANDARDS AND PROCESSES OF COMMUNICATION TO ACHIEVE SOCIETAL INTEGRATION; INSTEAD, THERE IS MORE UTILIZATION OF MONEY, MARKETS, AND RATIONAL CALCULATIONS. AS A RESULT, RELATIONS ARE COORDINATED BY EXCHANGE VALUES AND BY PEOPLE'S PERCEPTIONS OF ONE ANOTHER AS `THINGS.'"


IF THIS IS THE HISTORICALLY PROCESS, HOW CAN IT BE STOPPED? (REMEMBER GOAL IS EMANCIPATION)

LUKACS DRAWS ON HEGEL - DON'T LOOK TO MATERIAL CONDITIONS BUT RATHER DIALECTICAL FORCES IN HUMAN CONSCIOUSNESS

THERE IS A LIMIT TO HOW MUCH HUMAN'S WILL TAKE WHEN IT COMES TO RATIONALIZATION

THE SOLUTION TO DOMINATION AND THE KEY TO EMANCIPATION RESIDES IN MAKING PEOPLE MORE CONSCIOUS OF THEIR CONDITION THROUGH HISTORICAL ANALYSIS OF REIFICATION

HORKHEIMER AND ADORNO QUESTIONED THE HEGELIAN SOLUTION

THEY MAINTAINED YOU CAN'T SEPARATE CONSCIOUSNESS AND MATERIAL CONDITIONS

CRITICAL THEORY NEEDS TO DESCRIBE THE FORCES AT WORK AND EXPOSE IDEOLOGICAL JUSTIFICATIONS FOR CURRENT PRACTICES ETC.

DEVELOPMENT OF IDEAS ABOUT OPPRESSION AND WHAT TO DO ABOUT IT IS COURSE OF HUMAN STRUGGLE

"[THE] VALUE OF THEORY IS NOT DECIDED ALONE BY THE FORMAL CRITERIA OF TRUTH... BUT BY ITS CONNECTION WITH TASKS, WHICH IN THE PARTICULAR HISTORICAL MOMENT ARE TAKEN UP BY PROGRESSIVE SOCIAL FORCES."

THEY ACCEPTED MARXISM BUT REJECTED POSITIVISM; EVOLUTIONISM; SCIENTISM

THEY ALSO BELIEVED THAT THE PROLETARIATE HAD LOST ITS REVOLUTIONARY ROLE IN MODERN CAPITALISM;

WHERE 19TH CAPITALISM CREATED NUMBERS OF PUBLIC SPHERE INSTITUTIONS AS ARENAS WHERE BUSINESS AND CULTURE ITSELF WHERE ORGANIZED AND PRODUCED

20TH CENTURY CAPITALISM PRODUCED A CENTRALIZED ECONOMY AND POLITY

DOMINATE IDEAS EMERGE THAT STRESS COLLECTIVISM IN THE FORM OF CONFORMITY TO THE SYSTEM

AS WEBER SAW, CHOICES NARROW EVEN MORE, THE AUTONOMOUS INDIVIDUAL WITH CHOICES NARROWS TO A FEW BUREAUCRATIC CHOICES

JURGEN HABERMAS

WANTS TO USE REASON AS THE STANDARD AND GOAL TO ASSESS ALL THOUGHT AND ACTION

(ENLIGHTENMENT IDEAL)

"...HABERMAS WANTS TO DEFEND THE BELIEF IN PROGRESS, IN A WORLD-HISTORICAL EVOLUTION TOWARD THE REALIZATION OF REASON IN THE WORLD."

HABERMAS STARTED WITH AN ANALYSIS OF THE PUBLIC SPHERE,

HE SEES IT AS THAT SEGMENT OF SOCIAL LIFE WHERE PEOPLE CAN BRING UP AND DISCUSS WITHOUT REFERENCE TO CUSTOM, FORCE ETC. ISSUES OF GENERAL INTEREST & WHERE THEY CAN RESOLVE DIFFERENCES THROUGH RATIONAL ARGUMENT

WHERE MIGHT THIS BE? CLUBS, CAFES, JOURNALS, NEWSPAPERS, ETC.

SEE HOW IMPORTANT THE CONTROL OVER PUBLIC OPINION CAN BE (MILLS)

THE PUBLIC SPHERE HAS BEEN ALL BUT ELIMINATED

THE STATE HAS INTRUDED INTO THE ECONOMY AND PUBLIC LIFE

THE STATE REDEFINES PROBLEMS NEEDING PUBLIC DISCUSSION, TO TECHNICAL ONES; THE SOLUTIONS ARE TECHNOLOGICAL AND ADMINISTRATIVE NOT DEBATE AND ARGUMENTATION

HIS CRITICAL THEORY IS CLEAR; A. DECLINE OF FREEDOM AND INCREASE OF DOMINATION WITH EXPANSION OF CAPITALISM AND BUREAUCRATIZED STATE AND THE POWER OF STATE TO CONSTRUCT AND CONTROL SOCIAL LIFE

SOLUTION - RECREATE PUBLIC SPHERE

HE STARTS WITH CRITIQUE OF TRADITIONAL SCIENCE
KNOWLEDGE IS TIED TO HUMAN INTERESTS

SCIENCE IS ONE TYPE OF KNOWLEDGE SYSTEM DESIGNED TO MEET ONE TYPE OF HUMAN INTEREST

THREE TYPES OF KNOWLEDGE



EMPIRICAL/ANALYTIC KNOWLEDGE DESIGNED TO UNDERSTAND THE LAWS OF THE MATERIAL WORLD


HERMENEUTIC/HISTORICAL KNOWLEDGE DEVOTED TO UNDERSTANDING MEANINGS


CRITICAL KNOWLEDGE DEVOTED TO UNCOVERING CONDITIONS THAT LEAD TO CONSTRAINT AND DOMINATION


THREE TYPES OF HUMAN INTERESTS



TECHNICAL INTEREST IN REPRODUCTION OF EXISTENCE


PRACTICAL INTEREST IN UNDERSTANDING THE MEANINGS OF SITUATIONS


EMANCIPATORY INTEREST IN FREEDOM AND IMPROVEMENT


THESE SEEM TO BE HUMAN IMPERATIVES BUILT INTO ORGANIZED SOCIETIES

THE PROBLEM OR CRISIS OF LATE CAPITALISM SEEMS NOT TO BE IN THE MATERIAL PRODUCTION OF SOCIETY (MARX)

RATHER THERE IS A CRISIS IN MEANING AND COMMITMENT TO SOCIAL LIFE

NEED TO FOCUS ON COMMUNICATIVE AND INTERACTIVE PROCESSES

WE NEED TO LOOK AT THE IDEAL TYPE OF UNDISTORTED COMMUNICATION, THIS SHOULD HELP US LOCATE DISTORTED COMMUNICATION AND EXPOSE THE CONDITIONS THAT DISTORT IT

AS HABERMAS STATES:
"IF WE ASSUME THAT THE HUMAN SPECIES MAINTAINS ITSELF THROUGH THE SOCIALLY COORDINATED ACTIVITIES OF ITS MEMBERS AND THAT THIS COORDINATION IS ESTABLISHED THROUGH COMMUNICATION -- AND IN CERTAIN SPHERES OF LIFE, THROUGH COMMUNICATION AIMED AT REACHING AGREEMENT -- THEN THE REPRODUCTION OF THE SPECIES ALSO REQUIRES SATISFYING THE CONDITIONS OF A RATIONALITY INHERENT IN COMMUNICATIVE ACTION."
---
Return to Sociology 2111 Page.
Return John Hamlin's Home Page.
The University of Minnesota is a equal opportunity educator and employer.

Copyright: &copy 2001, John Hamlin
Last Modified: Wednesday, 05-Sept.-2001
Page Coordinator: John Hamlin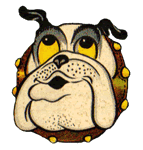 The University of Minnesota is an equal opportunity educator and employer.

Copyright: &copy 2001, John Hamlin
Last Modified: Sunday, 17-Feb-2008 13:39:08 CST
Page URL: http://www.d.umn.edu/cla/faculty/jhamlin/4111/CriticalTheory/criticalnotes.html
Page Coordinator:John Hamlin