Sociological Theory
Department of Sociology and Anthropology
UMD


ROBERT K. MERTON 1910-2003

(Meyer R. Schkolnick)

MERTON'S CRITIQUE OF PARSONS CENTERED ON THE IMPOSSIBILITY OF AN ALL ENCOMPASSING THEORY;

PARSONS, GRAND THEORY IN GENERAL, IS MORE A PHILOSOPHICAL SYSTEM

LOW LEVEL EMPIRICAL STATEMENTS ARE JUST AS BAD

NEED MIDDLE RANGE THEORIES SOMEWHERE IN-BETWEEN GRAND THEORY AND CONCRETE STATEMENTS

CHARACTERIZED BY:


LOW LEVEL OF ABSTRACTION


CLEARLY DEFINED, OPERATIONALIZED CONCEPTS


TIED TOGETHER IN STATEMENTS OF COVARIANCE CONCERNING LIMITED RANGE OF PHENOMENA


THIS PROVIDES THE BEST FIT OF RESEARCH AND DATA

MERTON SAW THREE PROBLEMS WITH FUNCTIONALIST THEORY OF THE PAST



THE FUNCTIONAL UNITY OF SOCIAL SYSTEMS; THAT IS, THE NECESSITY OF INTEGRATION

THIS SHOULD BE INVESTIGATED NOT TAKEN FOR GRANTED, WHAT IS INTEGRATED? HOW MUCH? IN WHAT WAYS? ETC.


THE FUNCTIONAL UNIVERSALITY OF SOCIAL ITEMS

IF SOMETHING EXISTS, IT MUST SERVE IMPORTANT FUNCTIONS

THIS IS TAUTOLOGICAL


THE INDISPENSABILITY OF FUNCTIONAL ITEMS FOR SOCIAL SYSTEMS

CULTURAL ITEMS FULFILL VITAL FUNCTIONS FOR THE SYSTEM, THEREFOR THE PART IS INDISPENSABLE


MERTON LOOKS FOR "FUNCTIONAL ALTERNATIVES" OR FUNCTIONAL EQUIVALENTS"

MERTON GETS BACK TO TRYING TO SEPARATE CAUSES FROM FUNCTIONS

HOW TO DO FUNCTIONAL ANALYSIS


START WITH DESCRIPTION OF ACTIVITIES WHAT ALTERNATIVES ARE EXCLUDED BECAUSE OF ITS EXISTENCE? WHAT ARE THE POSSIBLE FUNCTIONS?


ASSESSMENT OF MEANING FOR GROUP MEMBERS

MAY PROVIDE INDICATIONS OF MOTIVES FOR ACTORS THEREBY SHOWING MANIFEST FUNCTIONS


ARE MOTIVES FOR CONFORMITY OR DEVIATION


HOW DO PATTERNS REVEL REGULARITIES THAT ARE UNCONSCIOUS -NOT RECOGNIZED- TO PARTICIPANTS (LATENT FUNCTIONS)


IMPORTANT TERMS

FUNCTION
DYSFUNCTION
MANIFEST FUNCTION
LATENT FUNCTION



ROLE SET
STATUS
R1
R2
R3
R4
R5
R6
RN


He coined the term "role model" and

"self fulfilling prophecy"

ANOMIE THEORY


---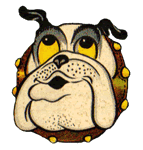 The University of Minnesota is an equal opportunity educator and employer.

Copyright: &copy 2001, John Hamlin
Last Modified: Monday, 30-Oct-2006 14:52:41 CST
Page URL: http://www.d.umn.edu/cla/faculty/jhamlin/4111/Merton/mertonnotes.html
Page Coordinator:John Hamlin