Sociological Theory
Department of Sociology and Anthropology
UMD

C. WRIGHT MILLS
1916-1962



PUBLISHED SUCH BOOKS AS:

FROM MAX WEBER (1946)

THE NEW MEN OF POWER (1948)

CHARACTER AND SOCIAL STRUCTURE (1953)

THE AMERICAN MIDDLE CLASS (1953)

POWER ELITE (1956)

THE SOCIOLOGICAL IMAGINATION (1959)

IMAGES OF MAN (1959)

LISTEN YANKEE (1960)

THE MARXISTS (1962)

HEAVILY INFLUENCED BY MAX WEBER; HANS GERTH (U OF MINNESOTA); THORSTEIN VEBLEN



POWER ELITE



WEBER HAD TALKED ABOUT CLASS, STATUS, AND POLITICAL POWER,


POLITICAL POWER CAN CROSS CUT ALL ELSE, CLASS, RACE, ETHNICITY


POLITICAL POWER IS AN ASSOCIATION OF INDIVIDUALS WHO'S ULTIMATE GOAL IS TO GAIN AND EXERCISE POWER


MILLS MAINTAINED THAT POWER HAS BECOME MORE CENTRALIZED FOLLOWING WWII


MOST OF US LIVE LIVES HEMMED IN BY FAMILY, JOBS, PERSONAL HISTORY AND BIOGRAPHY, LIMITED POWER
THE POWER ELITE, (POSITIONS - STATUSES), ALLOWS THEM TO TRANSCEND ALL THE CONSTRAINING ASPECTS OF LIFE


THE POWER ELITE IS A NETWORK OF TOP LEADERS (STATUS) THAT EXERCISE POWER OVER EVERYONE ELSE (AT LEAST MAJOR INFLUENCE)


THEY HEAD THE MAJOR HIERARCHIES AND ORGANIZATIONS IN SOCIETY (WEBER WAS REAL CONCERNED WITH THIS POTENTIAL)


POWER ELITE HEADS THE POLITICAL ARENA, MILITARY, ECONOMY, (USE TO BE FAMILY, RELIGION)


OUR ECONOMY HAS CHANGED OVER THE YEARS, COMPETITION REALLY GONE,


NOW DOMINATED BY 2 OR 3 HUNDRED GIANT CORPORATIONS; HELD TOGETHER BY INFORMAL NETWORKS, INTERESTS, ADMINISTRATIVE STRUCTURES (BOARDS, DIRECTORATES) ADMINISTRATION ETC.

THEY MAKE THE IMPORTANT ECONOMIC DECISIONS


.02 OR .03 PERCENT OF ADULTS CONTROL MAJOR INSTITUTIONS


SAME IS TRUE IN MILITARY AND GOVERNMENT,


AS TIME PASSES THE PERSONNEL BECOME INCREASING INTERCHANGEABLE




CORPORATE RICH (TOP 500?)

WAR LORDS (TOP PENTAGON OFFICIALS)

POLITICAL DIRECTORATE (EXECUTIVE BRANCH)

AT TOP OF PYRAMID


MIDDLE CONSISTS OF SMALL POWER BROKERS, LOCAL GOVERNMENT, LEGISLATURE, LOBBYISTS, ETC.


THE BOTTOM, THE VAST MAJORITY IS THE MASS




THE MASS IS EASILY MANIPULATED BY ADVERTISING AND PROPAGANDA


THE AMERICAN PUBLIC HAS BECOME A MASS




FEWER PEOPLE EXPRESS OPINIONS THEN RECEIVE THEM, WHO KNOWS THEIR REPRESENTATIVES, HOW THEY VOTE ON ISSUES?


TOP DOWN COMMUNICATION - UNABLE TO ANSWER BACK IMMEDIATELY WITH ANY EFFECT


OPINION IS CONTROLLED BY AUTHORITIES WHO CONTROL COMMUNICATIONS (NEWS; PAPERS; RESEARCH, MAGAZINES, ETC.)


WHAT INSTITUTION ALLOW MASS TO FORMULATE OPINIONS AND EXPRESS THEM? EVERYTHING WORKS TO FRAGMENT OPINIONS IF ANY FORMED AT ALL
"IN A MASS SOCIETY, THE DOMINANT TYPE OF COMMUNICATION IS THE FORMAL MEDIA, AND THE PUBLICS BECOME MERE MEDIA MARKETS: ALL THOSE EXPOSED TO THE CONTENTS OF GIVEN MASS MEDIA."


THE POWER ELITE - THE CIRCLE OF POWER BROKERS - CONTAIN ON THE ONE HAND THE PROFESSIONAL CELEBRITY, GAY, GLAMOUR, EROTIC, EXCITING AND ON THE OTHER AN AURA OF POWER, WEALTH, MIGHT, AUTHORITY


"THESE TWO PINNACLES ARE NOT UNRELATED ....THE PROFESSIONALS, IN THE MAIN, ARE EITHER GLOSSY LITTLE ANIMALS OR FRIVOLOUS CLOWNS; THE MEN OF POWER, IN THE MAIN, RARELY SEEM TO BE MODELS OF REPRESENTATIVE MEN... AMERICA -- A CONSERVATIVE COUNTRY WITHOUT ANY CONSERVATIVE IDEOLOGY -- APPEARS NOW BEFORE THE WORLD A NAKED AND ARBITRARY POWER, AS, IN THE NAME OF REALISM, ITS MEN OF DECISION ENFORCE THEIR OFTEN CRACKPOT DEFINITIONS UPON WORLD REALITY. THE SECOND-RATE MIND IS IN COMMAND OF THE PONDEROUSLY SPOKEN PLATITUDE."
---
Return to Sociology 2111 Page.
Return John Hamlin's Home Page.
The University of Minnesota is a equal opportunity educator and employer.

Copyright: &copy 2001, John Hamlin
Last Modified: Wednesday, 05-Sept.-2001
Page Coordinator: John Hamlin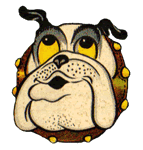 The University of Minnesota is an equal opportunity educator and employer.

Copyright: &copy 2001, John Hamlin
Last Modified: Friday, 12-Sep-2003 15:34:11 CDT
Page URL: http://www.d.umn.edu/cla/faculty/jhamlin/4111/The Power_Elite_files/MillsNotes.html
Page Coordinator:John Hamlin