Sociological Theory
Department of Sociology and Anthropology
UMD




FUNCTIONALISM


Structural Functionalism

Starts in the U.S. after WWII


The emergence of functionalism in sociology is really due to the influence of cultural anthropology that was dominated by functionalism


see society and social relations as a system of parts that are connected to each other and to the system as a whole


function refers to the consequences that a part has for other parts or the system as a whole


usually positive functions, therefore, producing and reproducing the social system of set of relationships


maintains the system, producing harmony, equilibrium, stability


culture becomes the cultural system


social relationships become the social system


the system is always made up of interrelated and integrated parts


Although there is a lot of variation between functionalists they have a lot in common


look at structures and functions of social system and cultural system with an eye towards survival of healthy society


Problematic of Order
Why doesn't society breakdown into a war of all against all
must have effective way to interact or respond to environment

a. how to take what you need/ want without destroying it.


b. other social system - trade, communication, defense etc.




must have adequate way to encourage sexual relations for reproduction


sufficient differentiation of roles - and way to assign people to roles (believe societies must be stratified to survive)


adequate communication system - shared symbolic system,; lang.
This makes cultural system possible and this in turn is what holds society together


shared system of values - look at world the same way


normative systems - regulates means to achieve goals


regulate affective expression - must have some control on emotions


socialization of new members


way to control disruptive behavior


KINGSLEY DAVIS AND WILBERT MOORE WROTE ON STRATIFICATION IN 1945; ROBERT MERTON ON DYSFUNCTION AND MANIFEST AND LATENT FUNCTIONS IN 1949

DAVIS AND MOORE STRUCTURAL-FUNCTIONAL THEORY OF STRATIFICATION

STRATIFICATION IS UNIVERSAL AND NECESSARY


NO SOCIETY IS UNSTRATIFIED


STRATIFICATION IS A FUNCTIONAL NECESSITY


STRATIFICATION DOES NOT REFER TO PEOPLE, BUT, TO A SYSTEM OF POSITIONS

WE ATTACH PRESTIGE TO DIFFERENT POSITIONS


THE FOCUS BECOMES ON HOW PEOPLE GET INTO "PROPER" POSITIONS. HOW DOES SOCIETY INSTILL IN INDIVIDUALS THE DESIRE TO FILL A POSITION? ONCE IN POSITIONS, HOW DO YOU GET FOLKS TO FULFILL THE REQUIREMENTS?


WE RANK POSITIONS ACCORDING TO:



SOME ARE MORE PLEASANT THAN OTHERS


SOME ARE MORE IMPORTANT TO SURVIVAL OF SOCIETY THAN OTHERS


SOME REQUIRE DIFFERENT ABILITIES AND TALENTS



ASSUME THAT THE POSITIONS AT THE TOP ARE LESS PLEASANT, MORE IMPORTANT, AND MORE DIFFICULT


IF WE ATTACH SIGNIFICANT REWARDS TO TOP POSITIONS THOSE WITH THE TALENT AND DRIVE WILL DEFER GRATIFICATION AND STRIVE FOR THE TOP POSITIONS

THE CREAM RISES TO THE TOP!!
---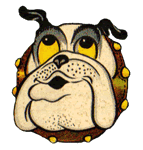 The University of Minnesota is an equal opportunity educator and employer.

Copyright: &copy 2001, John Hamlin
Last Modified: Monday, 30-Oct-2006 14:58:37 CST
Page URL: http://www.d.umn.edu/cla/faculty/jhamlin/4111/functionnotes.html
Page Coordinator:John Hamlin