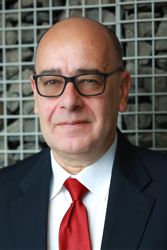 Carlos Carranza-Torres, Ph.D., P.E.
Professor of Geotechnical Engineering.
Department of Civil Engineering,
University of Minnesota, Duluth Campus.
260 Swenson Civil Engineering,
1405 University Drive,
Duluth, MN 55812,
Minnesota, USA.
Phone: (218) 726-6460
E-mail: carranza@d.umn.edu
Link to Dr. Carranza-Torres' Web Page

Click on the name of the files at the end of the reference to download the paper (as a PDF file), the video that explains the paper and the EXCEL worksheet that accompanies the paper.