Class Blackboard for May 6: The Last Day of Class

Please post the URL of your Revision Project to the Webx folder "Revision URLs" by Wednesday, May 12 at 4 p.m.
Leave the original verison of the project at its former URL so I can compare it with the new.
Hand in an annotated printout of the revised project to my mailbox by the deadline, or bring it by the classroom at the beginning of the exam time (4 p.m.).

At the beginning of class, We'll do course evaluations.
After the evaluations, I'll also have you complete a Permissions Form and turn it back in.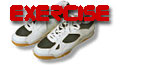 Please check the exercises folder in Webx to be sure that you've posted the URL of the final product in each discussion.



Visiting Day Workshop. Given our time constraints, we'll alter our workshop method today to discuss the remaining eight projects. Instead, we'll have a "Visiting Day Workshop."
Hosts. The following people (whose projects have not been discussed in class) will sit at their computers with their Confection Projects up. Try to sit so there's an empty space next to you for visitors. When the visitors come around, try to have a conversation with them about your project, rather than it being just a response.
11. Peterson, Grace
12. Poplau, Thomas
13. Stewart, Brian
14. Allen, Casey
15. Dunleavy, Shannon
16. Etlick, Sara
17. Gilde, Maggie
18 . Hawkins, Erin
Visitors. When the workshop starts, the following people will stand and choose one of the hosts to sit with for about eight minutes. Start by saying what you liked best about the project. Talk about your reactions and suggestions. Ask questions of the author to get a conversation going. Spend
Salo, Stephanie
Schak, Jennifer
Scherf, Tessa
Price, Aaron
Stone, Kelly
Winkler, Lucas
Johnson, Jayme
McGuire, Megan
Morley, Amanda
Nadeau, Abby
After eight minutes, I'll ask the visitors to stand again and choose another host author. Follow the same process.
After another eight minutes, we'll change again.