John R. Greene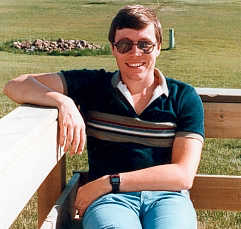 Professor
Department of Mathematics and Statistics
University of Minnesota Duluth

---
---
Contact Information
Office: 168 Solon Campus Center (SCC)
Phone: (218) 726-6328
Dept. Fax: (218) 726-8399
E-mail: jgreene@d.umn.edu
Address:

Department of Mathematics and Statistics
140 Solon Campus Center
1117 University Drive
University of Minnesota Duluth
Duluth, MN 55812




---
My office hours are: Monday Tuesday Wednesday Thursday Friday

none
10-10:50 10-10:50 8:15-8:50

2-2:50 1-1:50 2-2:50

You can also meet me by appointment.

Course Information for Fall 2019:

Math 3355 Discrete Mathematics

Math 4326 Linear Algebra

For information on these courses, see my Canvas page
Student Research Opportunities
Interested in a UROP project or a possible Master's project?
Here is a list of several projects, mostly graduate projects students
have worked on with me.

Click here to see an unsophisticated write up of a number of
projects that I am interested in. Contact me if you want further
information on any of these.

---


Especially algebraic combinatorics and q-series.

Interested in earning $620? All you need to do is outlined here !



Here is a link to my publications.