Minnesota Tribes of the 1800's

Map of Minnesota after Dakota-Ojibwe Treaty of 1825.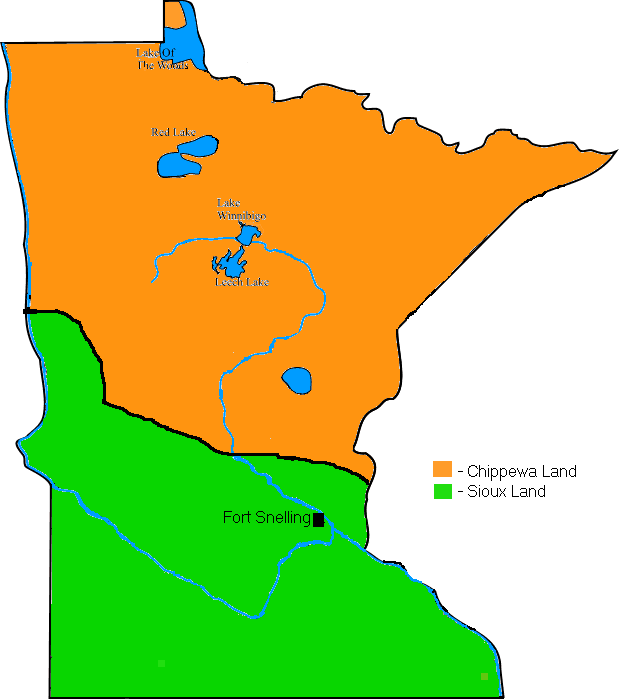 Links to Chippewa/Sioux pages

---
To our Chippewa Page
To our Sioux Page
Web Page Summary/Goals

---

We made this page originally for Tom Bacig's Frontier Heritage class at the University of Minnesota - Duluth. We wanted to share some brief information on the two most significant tribes in this area's history; the Chippewa, and the Sioux. Included in each of the 2 tribes' websites that we created are interesting facts about their history, culture, clothing, famous chiefs, and famous battles or wars.

Links to other relevant sites

---
Tom Bacig's homepage
Another UMD student's Native American website
Lots of Maps relating to Native American history
Nice Map showing the U.S. as it was before 1890
Ojibwe History
First Nations Issues of Consequence
Ojibwe Reservations
Sioux Traditional Culture
Lakota Dakota Information Home Page
An Introduction to Dakota Culture + History

Email the creators of this site

---
Tark S.
Joelle L.