Communication Associate: Public Relations
| Lori Melton |
lmelton@d.umn.edu
| (218) 726-8830
---
May 19, 2005
Susan Beasy Latto, Director, UMD Public Relations 218 726-8830 slatto@d.umn.edu
Cass Erickson, Editor, U of M University Relations, 621-624-1663 erick242@umn.edu author UMN article, May 16, 2005

See also: http://www.d.umn.edu/news/2004/March/03-A.html
UMD Professor Helps Unearth Medici Family Mystery
Dr. Arthur Aufderheide is a World Expert
in the Study of Ancient Diseases and the Dissection of Mummies
The Medicis were the most powerful family in Tuscany for 400 years, and along with their splendor and influence came notorious violence and intrigue. But with the help of University of Minnesota Duluth (UMD) Aurthur Aufterheide, the Italians may rewrite the history of the infamous family.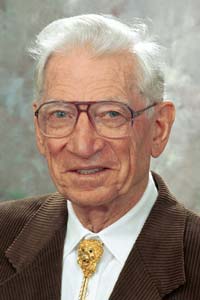 For centuries, Florentine society has turned the murderous deaths of Cosimo de Medici's teenage sons, Don Garzia and Giovanni Cardinale, into legend. In 1562, after an argument during a hunting trip in Tuscany, Don Garzia allegedly stabbed his brother Giovanni, and then after learning of the crime, their father Cosimo supposedly ran Don Garcia through with his sword.
But last year, after scientists exhumed bodies found in a crypt beneath the Medici Chapel in Florence, archaeologist Bob Brier of Long Island University found no evidence of violence in the bones of the two young men. Moreover, letters found in an Italian archive included a warning from Cosimo's doctor of malaria at the Tuscan hunting site and a description of Giovanni's high fever before he died, which could point to malaria.
Bone tissue of the two bodies--along with that of their mother, Eleonora de Toledeo, was sent to Arthur Aufderheide, UMD professor of pathology and laboratory medicine, so he could test for Plasmodium falciparum, the parasite that causes the deadliest form of malaria, using a specialized formula for ancient DNA. "The tests were all negative, but this doesn't mean that they didn't have malaria," says Aufderheide. "In 1966, the Arno River flooded and immersed the caskets in water, and they leaked. The malaria would not have survived it." He will continue his work this summer to see what other clues the DNA might hold on the Medici deaths.
Dr. Aufderheide is considered one of the world's leading experts in the field of paleopathology, the study of ancient diseases. He is an expert on the dissection of mummies, and his book, The Scientific Study of Mummies, published by the Cambridge University Press in 2003, is considered the authoritative guide in the field. His work was recently profiled in National Geographic and The New Yorker (May 16, 2005) magazines.