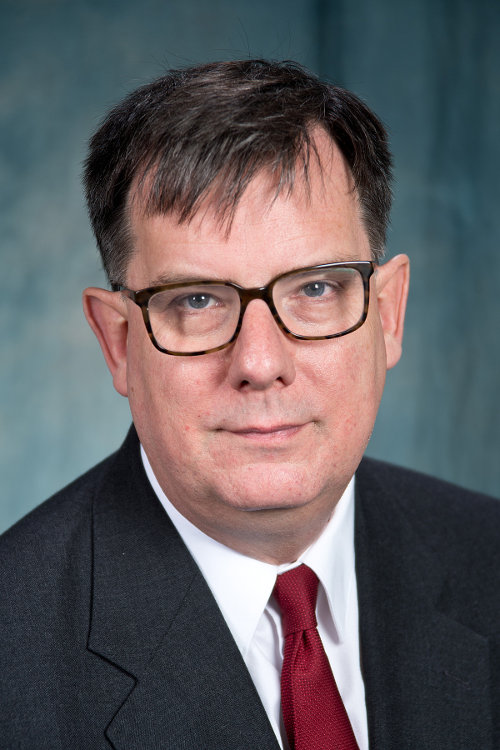 Dr. Robert W. Sterner
DULUTH, MN — Dr. Robert W. Sterner has joined the University of Minnesota Duluth (UMD) as the new director of the Large Lakes Observatory (LLO) and member of the faculty in the UMD Department of Biology.
Sterner comes to UMD from University of Minnesota-Twin Cities where he served in several capacities since 1994: associate professor, professor, and head of the Department of Ecology, Evolution and Behavior. Concurrently, from 2007–09, Sterner took the director post at the Division of Environmental Biology for the National Science Foundation (NSF), where he was responsible for a $110 million budget.
Sterner received his Ph.D. in ecology from the University of Minnesota in 1986, worked as a postdoctoral fellow at the Max Planck Institut für Limnologie in Plön, Germany from 1986–1987, and served on the faculty at the University of Texas at Arlington from 1988–1994.
In 2002, Sterner, along with J.J. Elser. published "Ecological Stoichiometry: The Biology of Elements from Molecules to the Biosphere." (Princeton University Press, Princeton, NJ).
Joshua Hamilton, dean of the Swenson College of Science and Engineering, which includes LLO, said, "We are delighted to have Dr. Sterner join us as the new LLO director to oversee their outstanding research, education and outreach programs. We look forward to him continuing to build on the accomplishments of retiring director Dr. Steve Colman and his LLO colleagues, and working with colleagues in the Swenson College's science and engineering departments, the Natural Resources Research Institute and others to develop exciting new avenues of interdisciplinary collaboration and discovery."
Sterner said, "My move to Minnesota in 1994 brought me into the "gravitational pull" of Earth's largest lake by area. My research since then has included studies of Lake Superior." He has led multiple grants concerning Lake Superior from the NSF as well as Minnesota Sea Grant. "I've examined different aspects of carbon and nutrient cycles and over the years, and I've amassed a great deal of information about these basic ecosystem properties," he said. "The work continues to fascinate me, and I'm delighted to join the remarkable LLO team."
UMD Executive Vice Chancellor for Academic Affairs Andrea Schokker said, "UMD continues to build on its reputation as a leading location for water research. I'm thrilled to have Dr. Sterner moving into the director role at the distinguished Large Lakes Observatory, and I'm looking forward to the future."