Communication Associate: Public Relations
| Lori Melton |
lmelton@d.umn.edu
| (218) 726-8830
---
September 23, 2014
Cindy Christian | UMD Alworth Institute | 218-726-7753| alworth1@d.umn.edu
Lori C. Melton | External Affairs | 218-726-8830 | lmelton@d.umn.edu
Taking Action: National Public Radio Journalist Presenting Keynote on Climate Change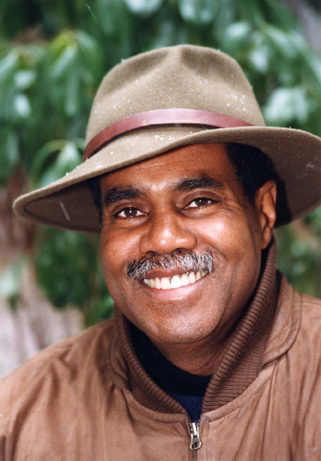 NPR journalist Steve Curwood
Duluth, MN — Steve Curwood, National Public Radio journalist and host of Living on Earth, presents "Taking Action: Facing the Challenge of Global Climate Change" at UMD on Tuesday, September 30 at 7 p.m. The keynote takes place in Bohannon 90, 1207 Ordean Court, and is free and open to the public.
This Royal D. Alworth, Jr. Memorial Lecture is part of the Alworth Institute's year-long focus on the consequences of climate change.
Curwood's path to environmentalism was nonlinear. As an African American growing up with a single mom during the Civil Rights Movement, he remembers thinking, "Let the white guys march for the environment." That changed when his son pointed out the importance of the issue on Earth Day in 1990.
"Curwood brings a unique perspective to the discussion of climate change because, like many of us, his concern for our environment developed later than his attention to other issues that seemed more relevant to his life," explains Cindy Christian, director of the Alworth Institute. "Once he recognized its importance, he dedicated his professional life as a journalist and an educator to raising awareness about the centrality of the environment to our lives."
Curwood's began at NPR in 1979, as a reporter and host of "Weekend All Things Considered." He has also worked as a print and television journalist and is the recipient of a shared Pulitzer Prize for Public Service as part of the Boston Globe's education team.