The University of Minnesota Duluth
Department of Theatre
presents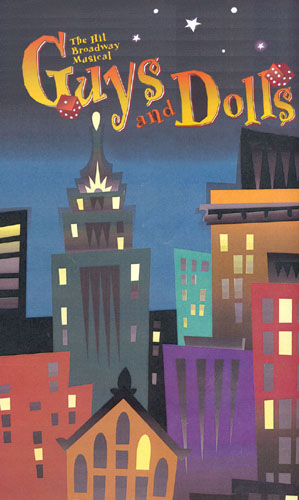 Music and lyrics by Frank Loesser
Book by Abe Burrows and Jo Swerling
Directed by Ann Aiko Bergeron
Scenic Design by Arden Weaver
Costume Design by Patricia Dennis
Lighting Design by Mark Harvey
October 16-25, 2003

Lighting Design Approach
Guys and Dolls is a humorous look at the battle of the sexes, so our production decided to visually represent the confrontation with contrasting colors. Scenes when men tended to dominate used cooler colors, while warmer colors were used in scenes that women tended to predominate.
---
The scenic design, created by Arden Weaver, incorporated several three-dimensional pieces which remained on-stage throughout the play. Additional units were moved on stage or flown in to establish the many different locales of the play.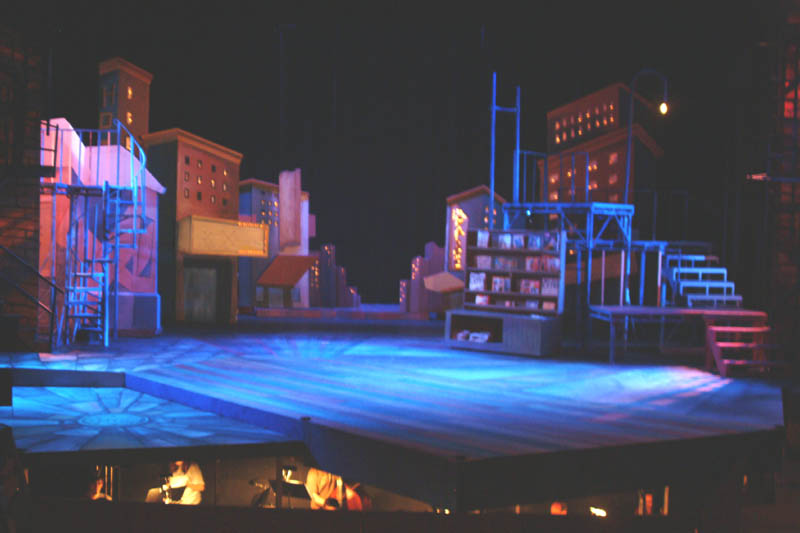 ---
The opening scene was a montage of wide ranging New Yorker activities. The lighting for this day scene needed to be bright and full to give the audience the feeling of excitement and energy.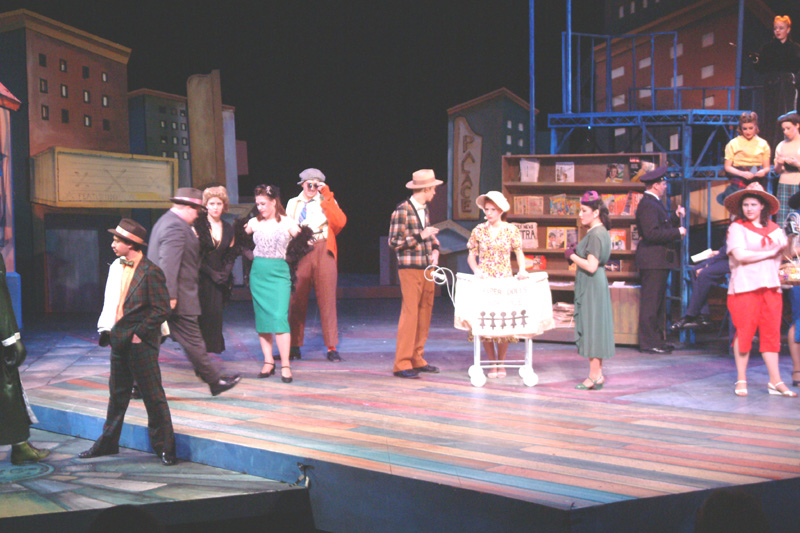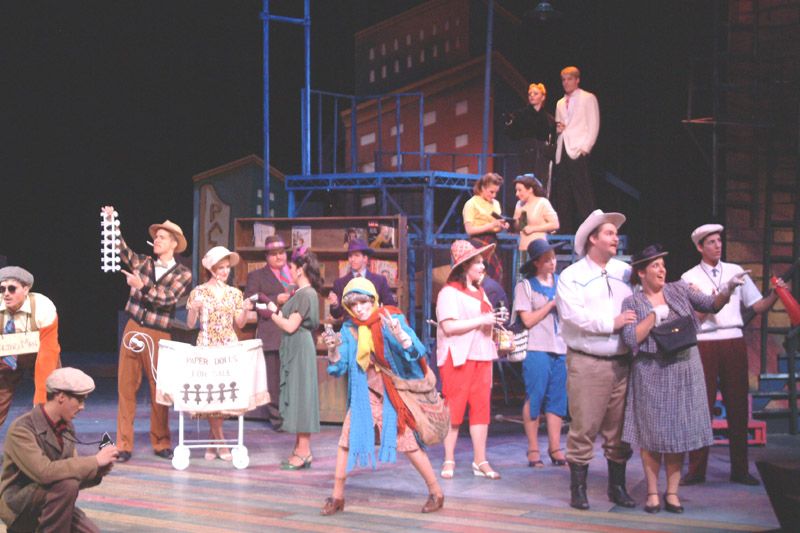 ---
In the song "The Oldest Established", we get the first inkling of how the values of the men in this play tended to vary from their female counterparts.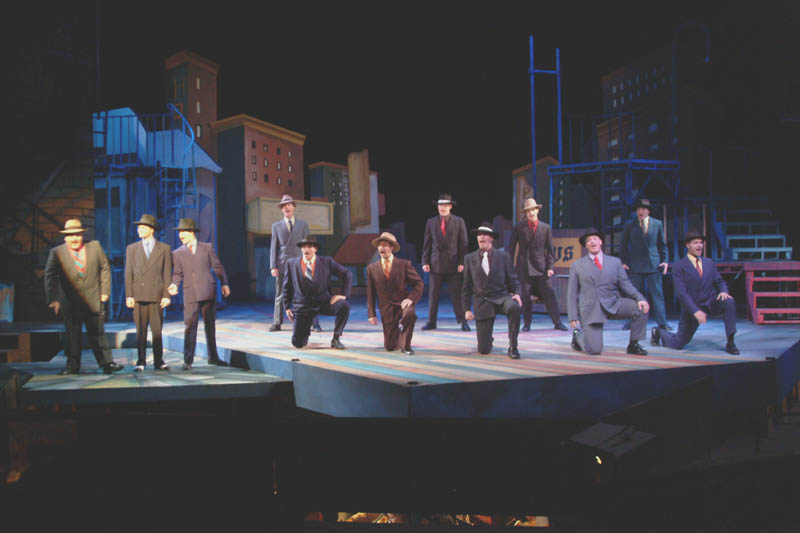 ---
Matt Salmela as Sky Masterson, Molly McLain as Miss Adelaide, and Taylor C. Hays as Nathan Detroit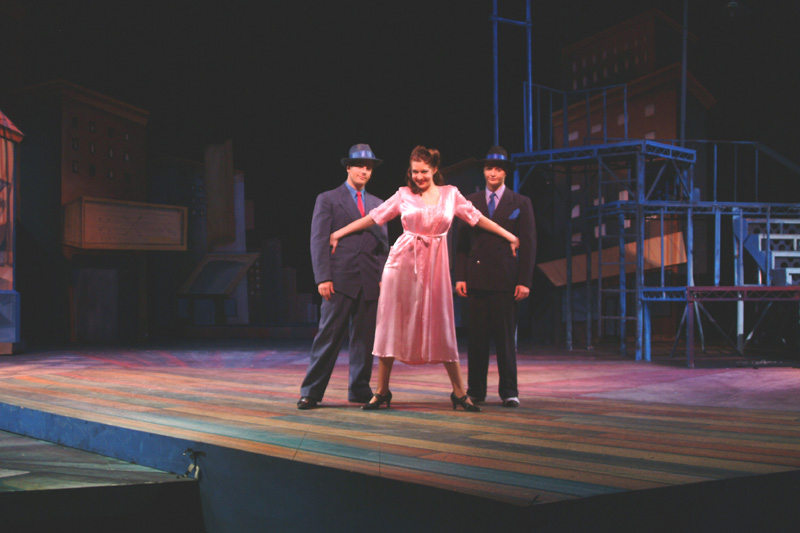 ---
When Sky Masterson convinces Sarah Brown to travel with him to Havana, the transition to Cuba is very quick. The lighting and scenic pieces needed to convey the drastic change in location before the audience suddenly finds themselves back in New York.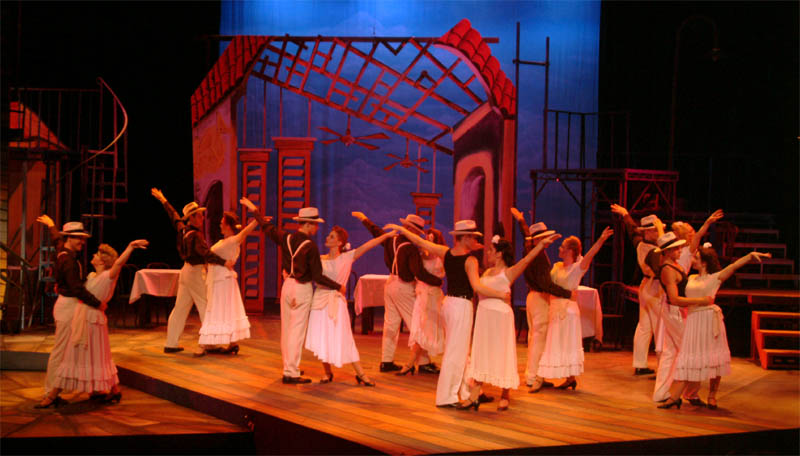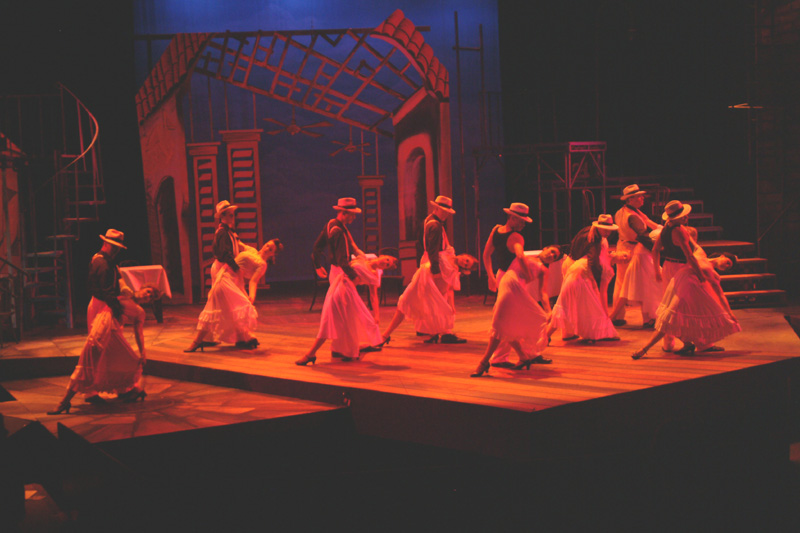 ---
In "Take Back Your Mink" warm lighting, including chase lights around a false proscenium at the Hot Box night club, support the song's lyrics that women can control their own destiny.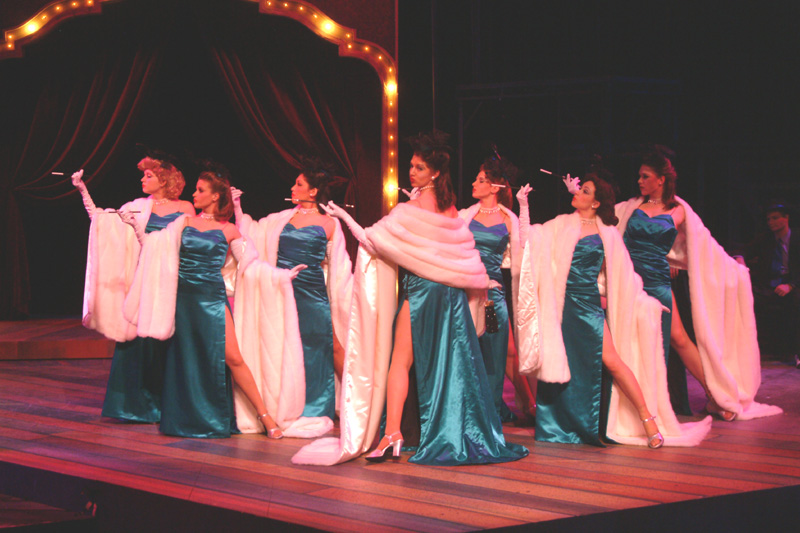 ---
In contrast to the Hot Box, the cooler colors of "The Crap Game Dance" located in the city sewer, indicate the differences in social expectations.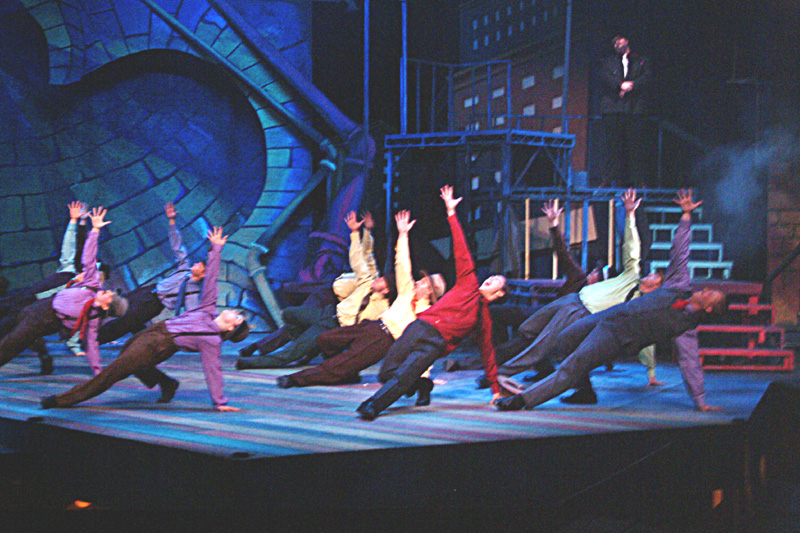 ---
The final scenes of the play are at the Save-A-Soul Mission, where the social values of women ultimately conquer the wantonness of men. Lighting in the mission was appropriately warm, supporting the atmosphere of the interior location.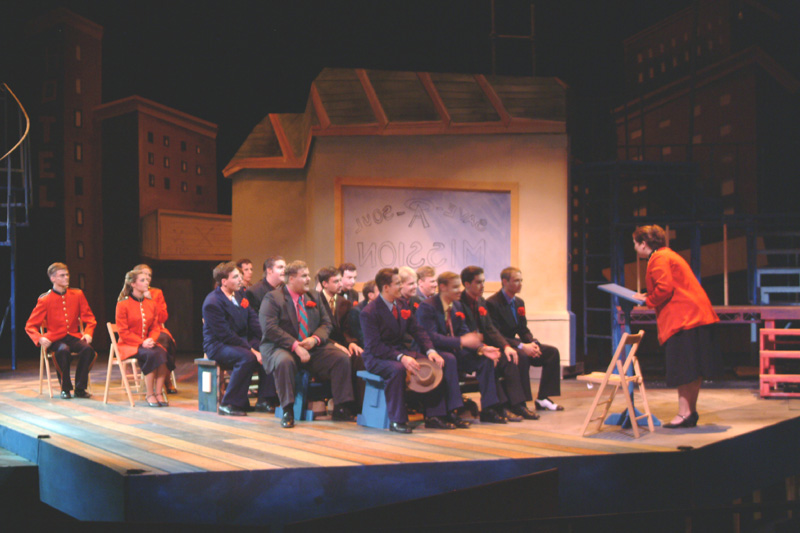 ---
This production performed in Palermo, Italy at the Teatro Politeama January 6-8, 2004 as part of the University of Minnesota Duluth Italian-American Festival.