Automated Lighting
for the Theatre

---

Need: Digital control for all controllable properties of each individual light fixture independently.
Solution: Computer processor located inside each light fixture controlled by a command console.
Controllable Properties
Intensity
Color - dialable dichroic color wheel, or color scroller
Distribution - iris, pattern wheel, auto shutters
Angle - 540 degrees pan, 270 degrees tilt
Movement - coarse and fine
Focus - soft or sharp
How it's done:
Lighting control console sends signal to on-board computer telling it to choose which features to use at which particular time in order to sequence all light fixtures together.
Control console connected directly to fixture rather than to dimmers.
DMX 512 is the signal protocol used to send information to automated fixtures.
Automated units may require 30+ control channels on the command console.
Automated lights have a dip switch that indicates which channel is to be the first channel for that fixture.
Each function on fixture is controlled by 256 steps on the assigned channel on the control console.

---
Intensity
Incandescent - controlled by dimmers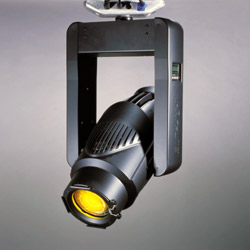 ---
Enclosed arc - always on, irised out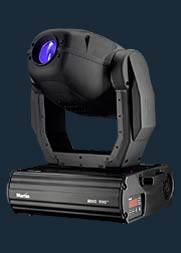 ---
Color
Scrollers - moving gel strings in front of unit
---
The Odyssey
2007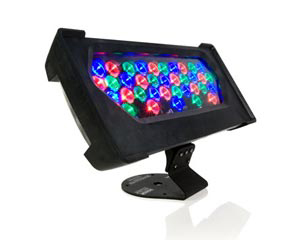 LEDs
---
Internal Pattern Wheel - up to 13 dichroic filters to choose from
Subtractive mixing with multiple dichroic filters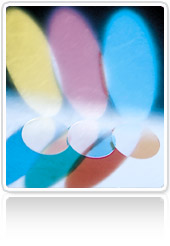 ---
Distribution
(iris, patterns, shutters)
Internal Iris
Pattern Wheels - up to 13 patterns in each
Rotating Patterns - 3 patterns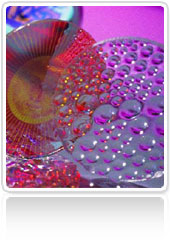 Diffusion for soft/hard beam edges
Focus at one or other pattern wheel for illusion of depth
---
Angle
Size and weight dictate where fixtures can be hung
Smaller units can be placed in more places, but have less functionality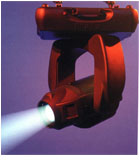 ---
Movement
Moving Mirror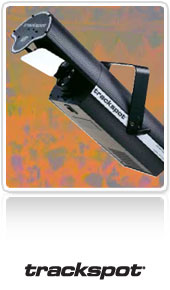 Moving Yoke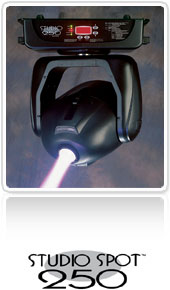 Separate motors for coarse movements and fine tuned motion control.

Speed often creates more noise.
---
Issues for the Theatre
Expense
Noise
Wattage/Energy Efficiency
Programming time
---
Examples
Moving Yoke
High End Systems StudioSpot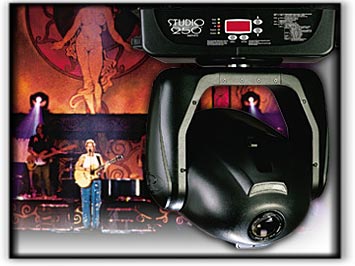 ---
Moving Mirror
High End Systems Cyberlight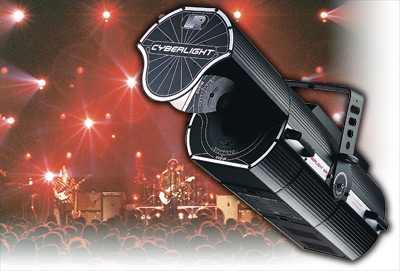 ---
Infinite Color Changing
High End Systems StudioColor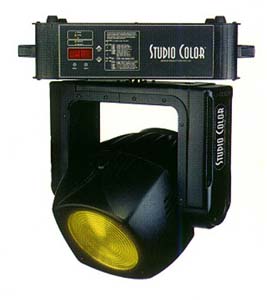 ---
Sweet Charity
2003
Hubbell HX Series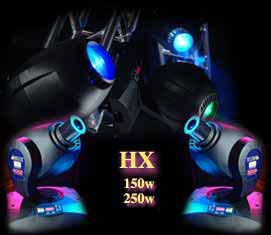 ---
Sweeney Todd

2005
---
Flea in Her Ear
2008
---
Control Consoles
WholeHog III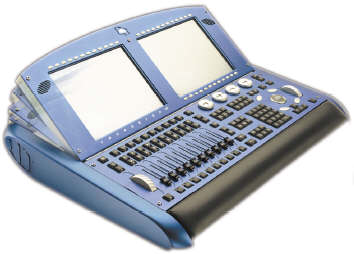 Designed specifically for automated fixtures.
---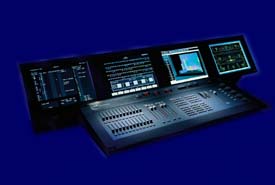 Designed for both automated and conventional fixtures.
---
Action/Reaction Dance Concert
2010