Striplights
---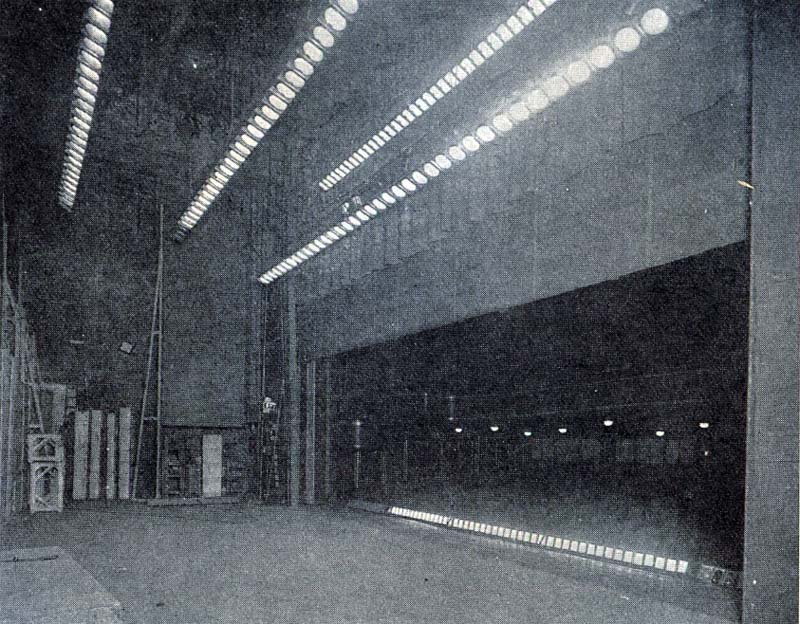 Footlights and borderlights used on stage of the National Theatre in New York City 1932.
---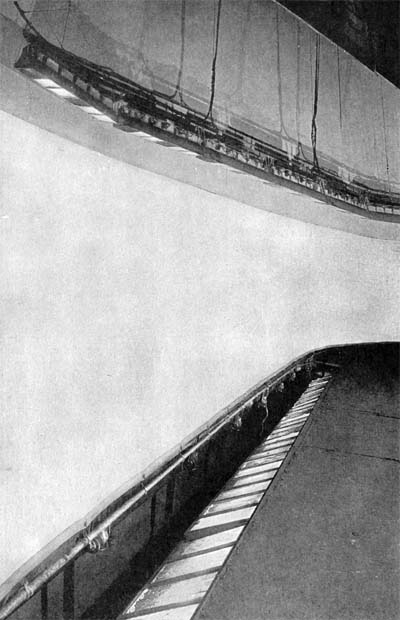 Cyclorama lighting at the Guild Theatre, New York in 1932. The cyc was more than 75'-0" high. Hanging units are shown lowered more than half-way. Horizon units are shown recessed in a pit in the stage floor that extended along the lower edge of the cyc.
---
Typical portable 6'-0" striplight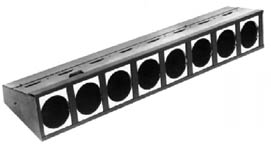 ---
Common use
To light drops, cyclorama, general washes
---
Description
Long trough of lamps
---
Length
6'-0" or 8'-0" are common, longer lengths still exist
---
Circuitry
Alternating lamps wired together - usually 3 or 4 circuits per unit



---

R40 PAR
100-150 watt lamp
Uses regular gel.


---

Spherical Reflector
with EVR tungsten-halogen 500 watt lamp.
Requires glass roundel color media.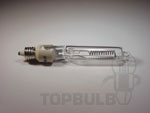 ---
Rondels
Red, Blue, Green, Amber, Clear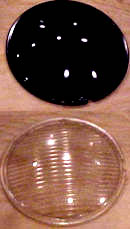 ---




Example striplights used (atypically) as area light

SubUrbia

Stage 2 Productions

Lighting Design by Justin Anderson

October, 1999
---
Example of EVR striplights used to create the moon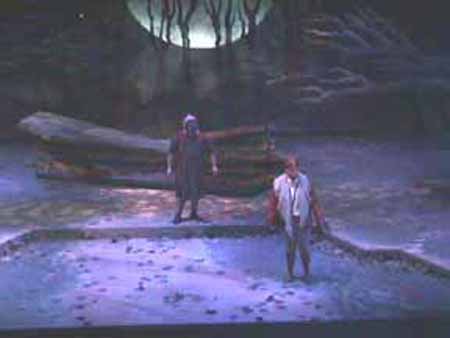 Into the Woods
UMD Theatre
Lighting Design by Scott Mellesmoen
October, 1999
---
Mini-Striplights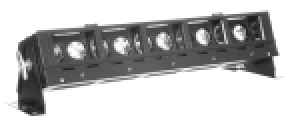 3 Circuit
10 lamps per circuit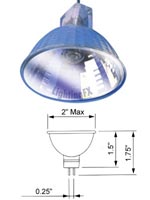 MR16 Lamp
Low voltage - 12 volt
10 lamps wired in series
---

Far Cycs

| | | | |
| --- | --- | --- | --- |
| | | | |
| 4 Cell Far Cyc | 3 Cell Far Cyc | 2 Cell Far Cyc | 1 Cell Far Cyc |
---
Lamp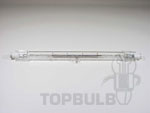 FFT
1KW tungsten-halogen
---
Common Use
To light drops, cyclorama, general washes
Description
Large cells in one to four clusters
Parasil reflector
Circuitry
Each cell has its own circuit
Color
Regular gel - no flaws
---
Section View of Asymmetrical Parasil Reflector