Department Head
Dr. Bilin Tsai
Office: 246 Chem
E-mail: btsai@d.umn.edu
Phone: 218-726-7220
Assistant Head
Dr. Elizabeth Minor
Office: 231 Chem, 211 RLB
E-mail: eminor@d.umn.edu
Phone: 218-726-7097
Executive Secretary
Ms. Dawna Carlberg
Office: 246 Chem
E-mail: dcarlber@d.umn.edu
Phone: 218-726-7979
Welcome to the Department of
Chemistry and Biochemistry
The Department offers Baccalaureate degrees in both Chemistry and Biochemistry and Molecular Biology to undergraduate students. At the graduate level, the Department offers Master's (MS) degrees in Chemistry. Upon graduation, our students are equipped with the knowledge, expertise and personal skills to make a significant and positive impact in the field and benefit their communities at the state, regional, and national levels.
The department is also committed to promoting the professional development of its faculty through active research, scholarship, networking opportunities, and mentoring. The expertise of our faculty spans a wide range of disciplines such as analytical, environmental, inorganic and organic chemistry, physical chemistry, biophysics, biochemistry, geochemistry and other specialties of study.
Congratulations!
Congratulations Viktor Zhdankin on the publication of your book!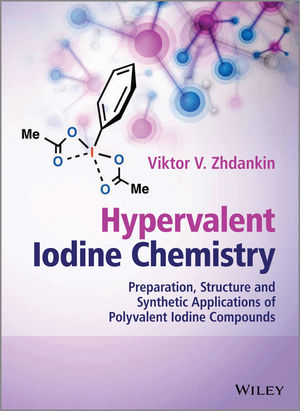 Hypervalent Iodine Chemistry:
Preparation, Structure, and Synthetic
Applications of Polyvalent Iodine Compounds
Hypervalent Iodine Chemistry is the first comprehensive text covering all of the main aspects of the chemistry of organic and inorganic polyvalent iodine compounds, including applications in chemical research, medicine,and industry.
This book is aimed at all chemists interested in iodine compounds, including academic and industrial researchers in inorganic, organic, physical, medicinal, and biological chemistry. It will be particularly useful to synthetic organic and inorganic chemists, including graduate and advanced undergraduate students. It comprehensively covers the green chemistry aspects of hypervalent iodine chemistry, making it especially useful for industrial chemists.
http://www.wiley.com/WileyCDA/WileyTitle/productCd-1118341031.html
Chemistry & Biochemistry Club for receiving the 2014 Arrowhead Award!!

The Arrowhead Award is given to individual students for exemplary service to a student organization in the past academic year. Each organization's president/lead student officer may submit the names of one to five members of their group. This award was given to the club officers in recognition of their outstanding service to UMD and the Duluth/Superior community.

2014 Outstanding Student Organization Adviser: Romesh Lakhan

This award is given to any faculty/staff member who has gone above and beyond his/her requirements as an adviser to a UMD Student Organization. This person has displayed a genuine commitment to fostering the growth and development of the student organization in the past academic year.

Pictured L to R: Charles McCahery-Chemical Coordinator, Emmalee Toldo-President, Matthew Johnson-Vice President, Romesh Lakhan-Adviser, Martin Moen-Treasurer, Nathan Welle-Secretary
News and Events
Association for the Sciences of Limnology and Oceanography (ASLO)
Congratulations Dr. Elizabeth Minor for being elected as member at large to the ASLO Board beginning Fall 2014.
Congratulations to Dr. Erin Sheets on your election to the Council of the Biophysical Society!!