UMD Employee Wellness Program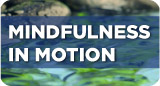 Mindfulness In Motion (MiM): Stress Reduction for Busy Adults
University of Minnesota's Center for Spirituality & Healing is pleased to offer the Mindfulness in Motion program (MiM) at UMD. Developed by Dr. Maryanna Klatt at the Ohio State University College of Medicine, MiM is a research-based program that offers pragmatic resiliency tools easily implemented in the workplace to reduce daily stress and increase productivity and work engagement. Participants will learn mindful awareness principles that are the key to embodying the benefits of mindfulness. The eight weekly sessions emphasize bodily relaxation with soft background music as well as discussion of mindful awareness of cognitive habits. This program is now open to both University of Minnesota Employees & the general public
The program includes:
Guided instruction in mindfulness and movement practices
Group discussions
Gentle stretching and yoga
Daily 20-minute home practice
Downloadable audio and video files
Participants will also track stress levels, sleep quality and work engagement through a pre- and post-evaluation.
The MiM meets once a week for an hour, scheduled so employees can attend without missing work.
Cost:
General Public: $250
University of Minnesota Employees $200
Reimbursement is offered to employees covered by the UPlan Medical Program. The cost of $200 is fully reimbursed upon completion of seven of the eight sessions and the pre- and post-evaluation. One lifetime reimbursement for this class. Participants are also eligible for 50 Wellness My Way points. **Please note that your spouse or same-sex domestic partner can register for the sessions, but they are not eligible for either the discounted rate or fee reimbursement.
Facilitators: Meg Little & Rachel Gilbertson
For more details visit http://www1.umn.edu/ohr/wellness/stress/mindfulnessmotion/.
Fall 2015 sessions may be added based on interest. Dates and times to be determined based on the availability of facilitators and interested participants.
If you are interested in participating in the Mindfulness in Motion program, please complete this brief Mindfulness in Motion Interest survey to indicate days and times you'd be available for Fall 2015.
Questions? Contact Rachel Gilbertson, rmgilber@d.umn.edu/726-6753
UMD Mindfulness in Motion: Fall 2015
TOPIC

Mindfulness in Motion
Information Session

TBD

Mindfulness in Motion: 1
Importance of Daily Practice

Mindfulness in Motion: 2
Cultivating mindful sleep

Mindfulness in Motion: 3
Vision of Self; Supported by breath

Mindfulness in Motion: 4
Mindful eating

Mindfulness in Motion: 5
Movement through Balance & Yoga

Mindfulness in Motion: 6
Awareness and Sensation

Mindfulness in Motion: 7
Clarity and Release

Mindfulness in Motion: 8
Staying Grounded and Moving Forward

Mindfulness in Motion: Make up session