Martin J. Gannon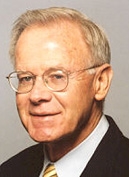 WebSite
<http://www.csusm.edu/coba/about/meet-our-faculty/gannon.html>

Professor, California State University San Marcos
Professor Emeritus, Robert H. Smith School of Business, University of Maryland
(Ph.D., Columbia University) is Professor of International Management and Strategy, College of Business Administration, California State University San Marcos. He is also Professor Emeritus, Smith School of Business, University of Maryland at College Park. At Maryland he held several administrative positions, including the Associate Deanship for Academic Affairs and the Founding Directorship of the Center for Global Business, and received the University's International Landmark Award.
Professor Gannon has been the Senior Research Fulbright Professor at the Center for the Study of Work and Higher Education in Germany and the John F. Kennedy/Fulbright Professor at Thammasat University in Bangkok, and has served as a visiting professor at several Asian and European universities. He has also been a consultant to many companies and government agencies. Professor Gannon has lived and worked in over 25 nations for various periods of time as a visiting professor, consultant, and trainer.


<http://www.csusm.edu/coba/about/meet-our-faculty/pillai.html>

Professor: California State University San Marcos
Ph.D. Rajnandini "Raj" Pillai (Ph.D., State University of New York at Buffalo, 1994) is a Professor of Management at the College of Business, California State University San Marcos (CSUSM). She is also Executive Director and founding member of the Center for Leadership Innovation and Mentorship Building (CLIMB) at the university. Her areas of research interest are leadership and cross-cultural management. She has published her work on charismatic and transformational leadership, leadership and voting behavior, and cross-cultural differences in organizational justice in The Leadership Quarterly, Journal of Management, and the Journal of International Business Studies. She has also presented her work at regional, national and international conferences and serves on the Academy of Management Teaching Themes Committee. She has also co-edited two books, Teaching Leadership: Innovative Approaches for the 21st Century (2003) and Follower Perspectives on Leadership (2007) and is co-author of the 4th and 5th editions of Understanding Global Cultures with Martin J. Gannon. She serves on the editorial board of The Leadership Quarterly. Rajnandini Pillai has held mid level management positions in the banking industry in India, consulted with organizations in the U.S. on leadership effectiveness, and conducted workshops on leadership and global issues for the local business community. She has received awards for excellence in teaching and research including the College of Business Outstanding Professor Award, the Western Academy of Management Ascendant Scholar Award, the CSUSM President's Award for Scholarship and Creative Activity, and CSUSM's highest faculty honor, the Harry E. Brakebill Distinguished Professor Award. -- Maureen Bickley Center
Description:

"In the fully updated Sixth Edition of Understanding Global Cultures: Metaphorical Journeys Through 34 Nations, Clusters of Nations, Continents, and Diversity, authors Martin J. Gannon and Rajnandini Pillai present the cultural metaphor as a method for understanding the cultural mindsets of individual nations, clusters of nations, continents, and diversity in each nation. A cultural metaphor is any activity, phenomenon, or institution that members of a given culture consider important and with which they identify emotionally and/or cognitively, such as the Japanese garden and American football. This cultural metaphoric approach identifies three to eight unique or distinctive features of each cultural metaphor and then discusses 34 national cultures in terms of these features. The book demonstrates how metaphors are guidelines to help outsiders quickly understand what members of a culture consider important."

"In summary, this is a significant book . . . for a multitude of audiences, including scholars, practitioners, students, expatriates, travelers, and those who are simply interested in culture. . . . This book is also an ideal reference tool, since the metaphors are easy to remember yet rich in contextual value and are presented in a logical structure for quick consultation. Overall, this book is enormously appealing, genuinely useful, and a worthy addition to any collection." -- Thunderbird International Business Review (reviewing the Third Edition)

"In Understanding Global Cultures, Fourth Edition, authors Martin J. Gannon and Rajnandini Pillai present the cultural metaphor as a method for understanding the cultural mindsets of individual nations, clusters of nations, and even continents. The fully updated Fourth Edition continues to emphasize that metaphors are guidelines to help outsiders quickly understand what members of a culture consider important. This new edition includes a new part structure, three completely new chapters, and major revisions to chapters on American football, Russian ballet, and the Israeli kibbutz.'

This book describes a method, the cultural metaphor, for understanding easily and quickly the cultural mindset of a nation and comparing it to those of other nations. In essence, the method involves identifying some phenomenon, activity or institution of a nation's culture that all or most of its members consider to be very important and which they identify closely. Metaphors are not stereotypes. Rather, they rely upon the features of one critical phenomenon in a society to describe the entire society. The characteristics of the metaphor then become the basis for describing and understanding the essential features of the society. For example, the Italians invented the opera and love it passionately. Five key characteristics of the opera are the overture, spectacle and pageantry, voice, exteriority, and the interaction between the lead singers and the chorus. These features are used to describe Italy and its cultural mindset. Thus the metaphor is a guide or map that helps the student of foreigner understand quickly what members of a society consider to be very important.

The generic types of cultural frameworks developed by Triandis and Fiske, and the torn and cleft culture framework developed by Huntington, form the underpinning of the book. These frameworks allow the reader to gain new insight into various cultural metaphors and to begin to address the challenging issue of integrating cultural and economic perspectives.