Video
Extranjeras (Foreign Women)
(74 min., 2005, CC, UM Duluth Library Multimedia -- DVD   HD8588.5.A2 E987 2003)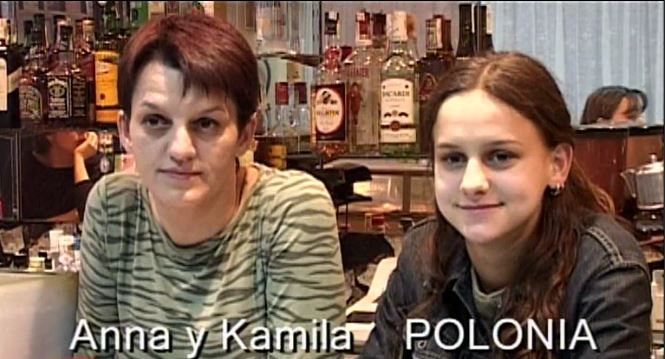 on-line access

Available at: Kanopy Streaming Videos (Duluth Campus)
https://umduluth.kanopy.com/video/extranjeras-foreign-women
course viewing guide
REM: Turn on the Closed Caption (CC)
In Spanish; optional subtitles in English or French.
"Extranjeras (Foreign Women) Shows the least known and most typical aspects of other cultures through the experience of various immigrant women living in Madrid. We see these women's everyday existence - their family environments, how they live and what they work at. We are given the chance to know what happens to their dreams, and where their affections lie. We also discover the new places they have created in order to meet and exchange."
"Shows the experiences of immigrant women from China, Bangladesh, South America, Africa, the Middle East, and Eastern Europe in Madrid."
Running Time: 74 mins
Year: 2003