It's time to find your next adventure. At UMD, you will find everything you're looking for in a college: connections, opportunities, and your best self.
You will find your place at UMD with over 150 majors and minors, countless student groups, and some of the most striking natural beauty in the world.
Get a degree that is recognized everywhere by participating in cutting-edge research, scholarship, and creative activity. Here you'll find your passion and unleash your potential as you discover new knowledge.
Make your experience at UMD as big and bold as you would like. Flexible learning opportunities that fit your lifestyle are conveniently accessible across UMD. Learn from faculty focused on your success and earn academic credit.
We've led the nation since 1972 in training family medicine doctors for rural Minnesota and physicians for American Indian communities.
The second ranked College of Pharmacy is one college with two campuses, preparing students to become general pharmacy practitioners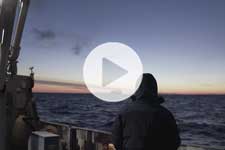 A Place of Real Connections. Take a Look!
Follow @UMDuluthAdmis
Go check out the PROFESSOR taking over our Snapchat @UMDuluthAdmis !!
---
0 retweets 1 favorites