John R. Greene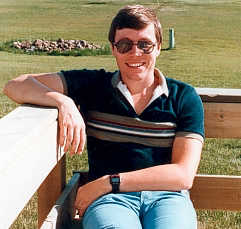 Professor
Department of Mathematics and Statistics
University of Minnesota Duluth

---
---
Contact Information
Office: 168 Solon Campus Center (SCC)
Phone: (218) 726-6328
Dept. Fax: (218) 726-8399
E-mail: jgreene@d.umn.edu
Address:

Department of Mathematics and Statistics
140 Solon Campus Center
1117 University Drive
University of Minnesota Duluth
Duluth, MN 55812




---
I am currently teaching off campus due to Covid 19

Course Information for Spring 2020

Math 4326 Linear Algebra
Math 5327 Advanced Linear Algebra
Math 5330 Number Theory
For information on these courses, see my Canvas page
Student Research Opportunities
Interested in a UROP project or a possible Master's project?
Here is a list of several projects, mostly graduate projects students
have worked on with me.

Click here to see an unsophisticated write up of a number of
projects that I am interested in. Contact me if you want further
information on any of these.

---


Especially algebraic combinatorics and q-series.

Interested in earning $620? All you need to do is outlined here !



Here is a link to my publications.