The Harvey/Gumppers

in the

Winter Wonderland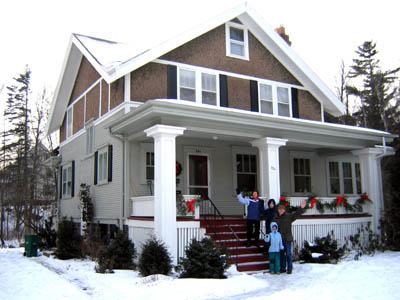 The Harvey/Gumpper House
224 W. St. Andrews St.


Ben's YouTube Father's Day
2007

Ben Harvey is a studious lad

For whom reading's no temporary fad

His passion's so strong

It won't be too long

'Fore he's read the same books as his Dad.

Katie's Web Page

Wherever our Katherine is found

Paper, scissors and pencils abound

With wonderful patience

She'll make such creations

That will surprise, delight and astound.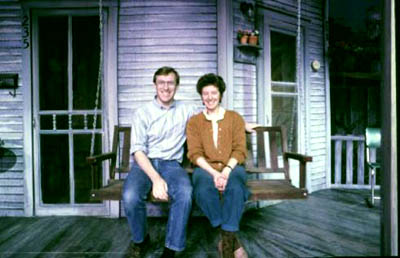 This is not our actual front porch! It's the set of Picnic which Ann designed for UMD Theatre in 1991. We enjoy collaborating on projects together, both at home and in the theatre. Ann designed the scenery for this production, Mark designed the lighting.
Return to Web Site Home Page