NCAA Champions

(April 2011)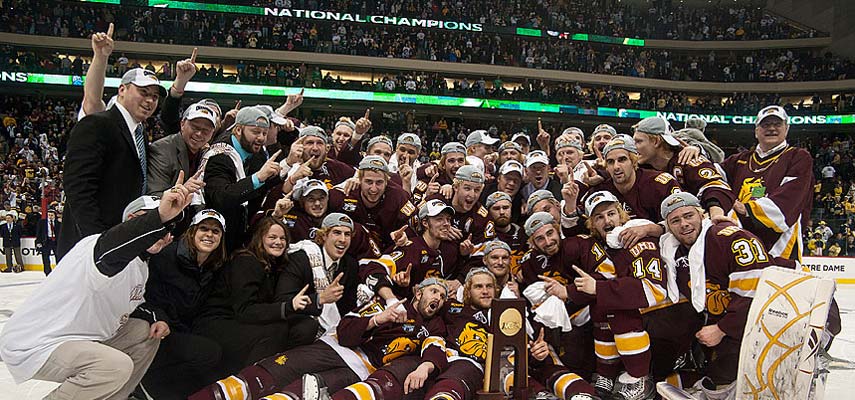 Bulldog fans around the world are celebrating as the Men's Hockey Team wins its first NCAA Div I championship. UMD scored 3:22 minutes into overtime for a 3-2 victory over Michigan on Saturday, April 9. The 'Dogs played for a sellout crowd of 19,222 at the Xcel Energy Center in St. Paul.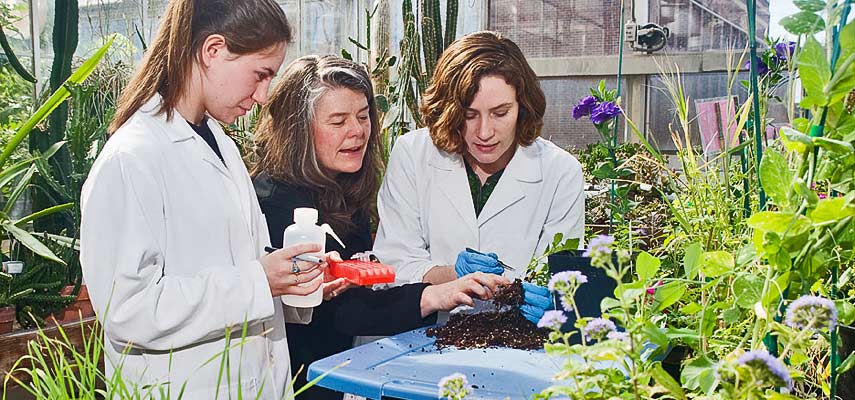 Julie Etterson (center), associate professor of biology, and her team are researching climate change and the genetics of plant migration and adaptation. UMD student Rachel Toczydlowski (l) and lab technician and 2010 UMD alumna Jessica Chatterton (r) examine plant roots in the UMD greenhouse.
All of these photos were taken by UMD photographer Brett Groehler.