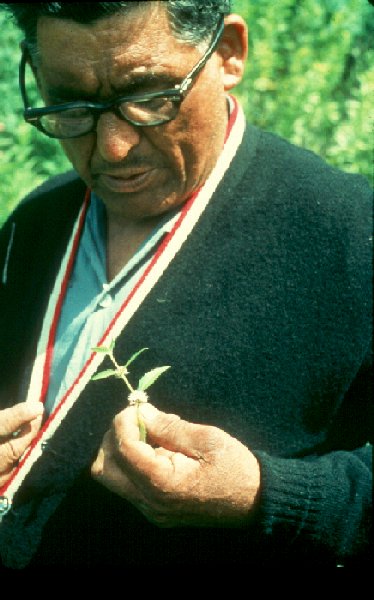 Paul Buffalo Meditating Medicine.
Leech Lake Reservation, Minnesota, 1966
Photographer: Tim Roufs
The materials on Indian Medicine are, or in some cases will be, incorporated into the materials of other chapters, where the information on the use of it would more naturally appear in Paul Buffalo's experience and his narratives.
As Paul's friend, Jimmy Jackson, observed in A Gift to One, a Gift to Many / James Jackson, Sr. (60 min., 1992), the medicine itself cannot be separated from the meditation and the beliefs that go with it. One cannot just buy the medicine and use it, as Jimmy Jackson points out, without meditating and lecturing the person or item being doctored.
Sorry for the inconvenience.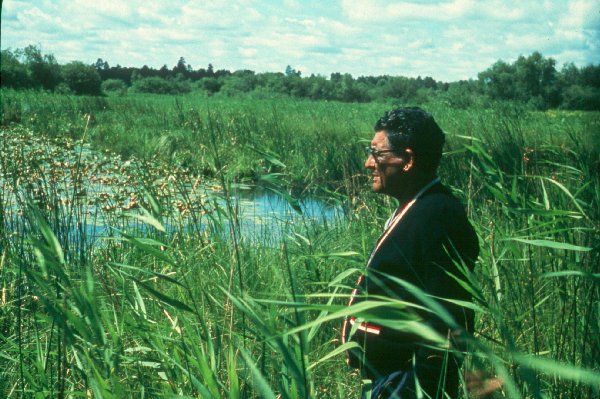 Paul Buffalo Meditating Medicine.
Leech Lake Reservation, Minnesota, 1966
Photographer: Tim Roufs