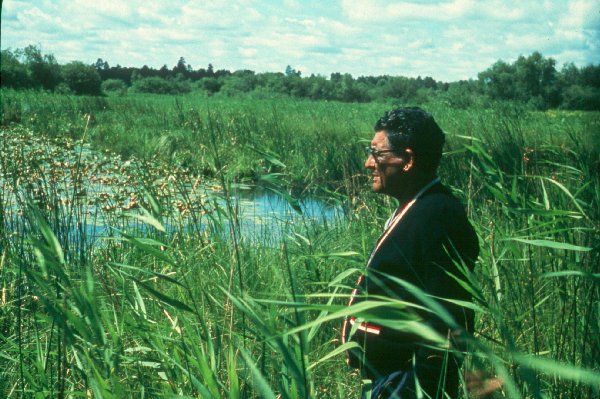 Paul Buffalo Meditating Medicine.
Leech Lake Reservation, Minnesota, 1966
Photographer: Tim Roufs
We are currently working on this chapter.
Part of Chapter 28 will contain the information originally presented in an older paper
"Concept of Power among Mississippi and Lake Superior Ojibwa"
which was written as a tribute in June 1978,
in memory of Paul Peter Buffalo who died June 28, 1977.
We hope you will enjoy this part of the chapter.
Sorry for the inconvenience.