Reviews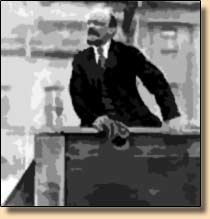 We will accept reviews of scholarly monographs, essay collections, multimedia materials, web sites, films, and texts that might be used in graduate or undergraduate classes on Russian and Soviet history. Some reviews will be assigned to recognized authorities in the field, but unsolicited reviews are also welcome. All materials for review should include significant discussion of the NEP era, focusing on either foreign or domestic issues or both. We will welcome reviews of works that treat issues in other countries that bear important similarities to NEP era developments in the Soviet Union or that affected those developments.
Reviews should explain the work's argument, purpose, and contribution to the field, placing the book, film, or other material under review in historiographic context. Assess the strengths and weaknesses of the item under review in a manner that is thoughtful, balanced, and respectful. Book reviewers must be willing to accept revisions offered by the editors. Book reviews should be from 1000 to 3000 words. Review essays may be from 3000 to 8000 words and should discuss two or more separately produced works.
Reviews should not have been previously published and should not be under consideration elsewhere.
Books for review may be sent to: Barbara Allen, Department of History, La Salle University, 1900 West Olney Avenue, Philadelphia, PA 19141. Reviews may be sent to the same address or electronically in Microsoft Word to: allenb@lasalle.edu.
Please include your name, institutional affiliation, and current contact information. Please follow the form and style conventions in the University of Chicago Manual of Style (fifteenth edition).
All reviews become property of the journal.