It takes forty gallons of sap to make one gallon of maple syrup.
For more information on maple sugar see
the class sugar WebPage
, and on local foods and food seasonality see the
class locavore WebPage
.
For Paul Buffalo's description of sugar camp see . . .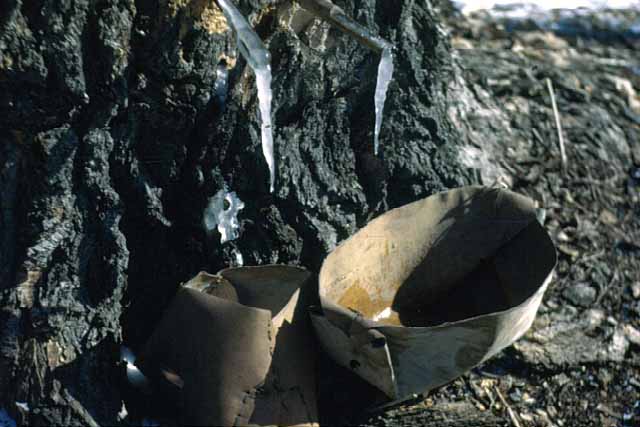 Day's Place, Frozen Sap, Lake Mille Lacs.
Creator: Monroe P. Killy
Photograph Collection, 1947
Visual Resources Database
Minnesota Historical Society
Location No. Collection I.69.202 Negative No.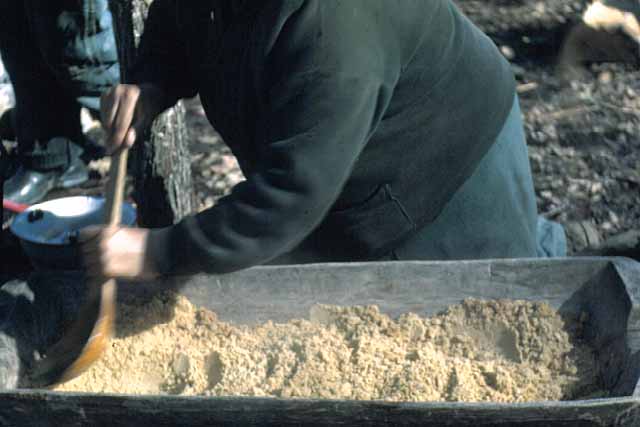 Mrs. Day Granulating Maple Sugar, Lake Mille Lacs.
Creator: Monroe P. Killy
Photograph Collection, 1948
Visual Resources Database