History


Purpose


Board


What's Up


Stories


Newsletter


Participate


Join


Members


Home

*

Members >

Click here to email the Local's President at asande@d.umn.edu to join a committee or to become a full member or participating board member. We currently are calling for nominations to renew our executive committee:

AFSCME Local 3801
CALL FOR EXECUTIVE BOARD and OFFICER NOMINATIONS

Offices to be filled for 2017-2019
2 year terms

President (vacant)

Chief Steward (vacant)

At Large- Executive Board (There are currently 3 vacancies)

Trustees (There is currently 1 vacancy)

Nominations and elections will be held during our regular monthly General Membership Meeting on Thursday, March 23rd, 2017 at NOON in Solon Campus Center 6 on the UMD Campus.

Eligibility requirements:
1.) The candidate " must be a member in good standing in the local union in which the nominee seeks office."
2.) "No member whose eligibility for membership is based upon employment in a position for which another organization is the exclusive representative with regard to wages, hours, or other terms and conditions of employment, shall be eligible to seek or hold office at any level of the union."
3.) "No retired member or member of a Retired Employee Chapter shall be a candidate for any elective office."


---
[Benefits] [Shop at Duluth Union Businesses]
---
[top]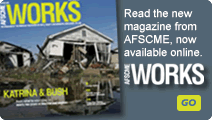 -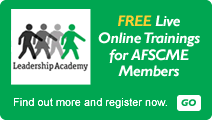 -