Cultural Anthropology Course Information
Search the site
(all TR courses and web pages)
Cultural Anthropology is a 4 credit course


As with most courses in CLA it has A-F grading, rather than pass / no-pass


prereq none
CLASS PARTICIPATION, QUIZZES & EXAMS, PAPERS, LABS, WEB



4-6 well-written pages


Up to 100 points (ca. 9%)

unexcused late Case Study paper = - 10 points)



The What's New? Case Study is due by Friday, 15 June 2012


Case Study Paper on "What's New? Current Trends and New Discoveries"


must follow conventional college writing guidelines. These can be reviewed at any of the following sites . . .

For your footnotes, "Works Cited" or "References" ("bibliography"), and other matters like that, use either the APA (American Psychological Association) citation style, the MLA (Modern Language Association) style, the CMS (Chicago) style, or the CBE (Council of Biology Editors) style. Don't make up your own. See the OWL Sample Papers below for examples . . .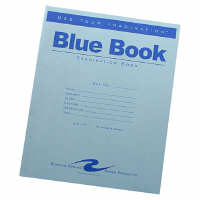 Midterm Exam



The Cultural Anthropology Midterm Exam will be Thursday 14 June 2012


This will be an "open notes" exam


You may bring and use your computer


Chs. 01 - 04


Study Questions are those included in the "Table of Contents" of the text


you will need to answer 4 questions


400 points (33.3 % of final grade)



Final Exam


The Cultural Anthropology Final Exam will be Thursday 28 June 2012


This will be an "open notes" exam


You may bring and use your computer


Chs. 05 - 08, and general cumulative questions


Study Questions are those included in the "Table of Contents" of the text


you will need to answer 6 questions


600 points (50.0 % of final grade)




Makeup Exams