The Culture and Personality Midterm Exam will be in class Week 7 Day 13 Tuesday, 9 October 2018
REM: Bring your Laptop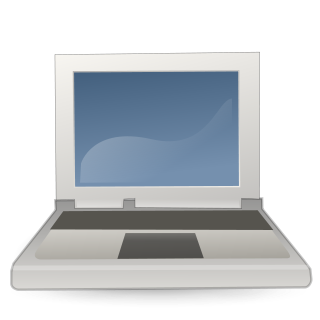 Exams will be open-book essays constructed from a list of study questions that you help create, so it would be a good idea for you to have your own copy of the text, and it is a good idea that you take your reading notes right in your copy of the text itself.
Midterm exam information is at <http://www.d.umn.edu/cla/faculty/troufs/anth4616/cpexams.html#midterm>, and the final exam information is at <http://www.d.umn.edu/cla/faculty/troufs/anth4616/cpexams.html#final>.
One thing that you should keep in mind when approaching these readings, which I will talk more about as the class progresses, is that, as mentioned above, the exams are open-book. You should read the texts carefully and be able to discuss the materials therein intelligently. That is, you should read the texts as if you had picked them up at an airport or neighborhood bookshop on the way to Austria or the South Seas because you were interested in the subjects and wanted to know more about them, like literally millions of people are doing in everyday life.
PLEASE NOTE: Some students are used to principally memorizing facts in classes. This class is not one where that is the focus.It is about investigating and discussing new topics, reading, listening, synthesizing ideas, thinking, exploring, and becoming familiar enough with the various subjects, peoples and places to carry on an intelligent conversation in modern-day society.
In short, this class aims to give you practice in critical thinking, and even creativity, avoiding rote memorization if possible. Please keep that in mind when thinking about, and getting ready for, the exams.
Critical thinking, involving evaluation and synthesis, has long been regarded as essential for success in the modern-day world. In recent years, actually for two decades, creativity has also become central to success, and "process skills" have become vital to creativity. Process skills involve "strategies to reframe challenges and extrapolate and transform information, and to accept and deal with ambiguity" (Pappano, "Learning to Think Outside the Box," The New York Times EducationLife, 9 February 2014, 8). Laura Pappano, writer in residence at Wellesley Center for Women at Wellesley College, points out that "In 2010 'creativity' was the factor mos crucial for success found in an I.B.M. survey of 1,500 chief executives in 33 industries. These days 'creative' is the most used buzzword in LinkedIn profiles two years running" (2014, 8).
One of the four main characteristics of American Anthropology is fieldwork, "a primary research technique, involving "participant observation," which usually means living among the people one is interested in learning from and about. It would be wonderful if for anthropology classes we could just charter a plane or rent a coach and take off for a year or more to learn first-hand from the people themselves. Money, time, and practicality prohibit that, so the next best things—when it comes to studying anthropology—is going to places and viewing subjects by video. So we'll do that occasionally. More information on Visual Anthropology is available online at <http://www.d.umn.edu/cla/faculty/troufs/anth1604/visual_anthropology.html#title>.