Week 1 Reading Assignment
Introduction: The Frontiers of Europe and European Ethnology 1
Ullrich Kockel, Máiréad Nic Craith, and Jonas Frykman
Week 2 Reading Assignment
PART III European Heritages
Presencing Europe's Pasts 233
Sharon Macdonald

An Anthropology of War and Recovery: Lived War Experiences 253
Maja Povrzanovic´ Frykman
Week 3 Reading Assignment
PART III European Heritages
European Religious Fragmentation and the Rise of Civil Religion 275
Peter Jan Margry

Studying Muslims of Europe 295
Gabriele Marranci
Week 4 Reading Assignment
PART III European Heritages
Roma and Sinti: The "Other" within Europe 310
Sabrina Kopf


Landscape, Landscape History, and Landscape Theory 322
Norbert Fischer
Week 5 Reading Assignment
PART IV Cultural Practice
20 European Tourism 339
Orvar Löfgren

The Diversity of European Food Cultures 355
Gisela Welz
Week 6 Reading Assignment
PART IV Cultural Practice
Language, Power, and Politics in Europe 373
Máiréad Nic Craith


Europe at the Crossroads of Rights and Culture(s) 389
Valdimar Tr. Hafstein and Martin Skrydstrup
Week 7 Reading Assignment
Review for the Midterm Exam

PART IV Cultural Practice
Corporate Social Responsibility and Cultural Practices on Globalizing Markets 407
Christina Garsten

Extreme Neo-nationalist Music Scenes at the Heart of Europe 425
David Murphy
The
Midterm Exam
will be in class, Day 14, Tuesday, 27 February 2018, regular class time in Cina Hall 214
REM: Bring your Laptop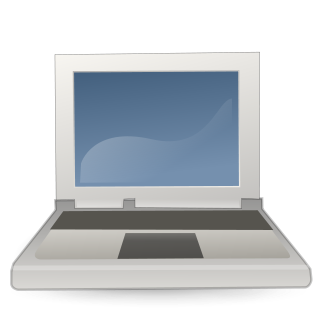 Week 8 Reading Assignment
PART IV Cultural Practice
After the Midterm Exam Read
Anthropological Perspectives on the European Urban Landscape 440
Christiane Schwab
Week 9 Reading Assignment
PART V Disciplinary Boundary Crossings
Medical Anthropology and Anthropological Studies of Science 459
Maryon McDonald


Uses of the Internet in European Ethnographic Research 480
Elisenda Ardévol and Adolfo Estalella
Week 10 Reading Assignment
PART V Disciplinary Boundary Crossings
Visual Culture, Ethnography, and Interactive Media 497
Terence Wright

Hybrid Worlds of Europe: Theoretical and Practical Aspects 519
Elka Tschernokoshewa
Week 11 Reading Assignment
PART V Disciplinary Boundary Crossings
An Anthropological Perspective on Literary Arts in Ireland 537
Helena Wulff

Toward an Ethnoecology of Place and Displacement 551
Ullrich Kockel
Week 12 Reading Assignment
A Tale of Two Disciplines: European Ethnology and the Anthropology of Europe 572
Jonas Frykman
PART II European Integration
Anthropological Studies of European Identity Construction 125
Lisanne Wilken
Week 13 Reading Assignment
PART II European Integration
The Europe of Regions and Borderlands 163
Thomas M. Wilson


Citizenship(s) in European Contexts 181
Catherine Neveu and Elena Filippova
Week 14 Reading Assignment
PART II European Integration
Local Practices of European Identity on the New Eastern Borders of the EU 199
Justyna Straczuk

European Politics, Policies, and Institutions 212
Marion Demossier
Week 15 Reading Assignment
PART I Europe's Cardinal Directions
Multiculturalism in North America and Europe 51
Reginald Byron


Europe in Eurasia 88
Chris Hann
Week 16 Reading Assignment
s2018 The Peoples and Cultures of Europe Final Exam is scheduled for Thursday, 3 May 2018, 12:00-1:55 in Cina 214. Sign in on in the Week 15 Panel.




REM: Bring your Laptop

:

The final exam will be cumulative in a general sense, although the readings since the last exam will be covered in the same detail as the quizes.