PART I: INTRODUCTION
Chapter 1: Understanding Cultural Metaphors
Chapter 19: The Italian Opera (as a case study in Metaphorical Analysis)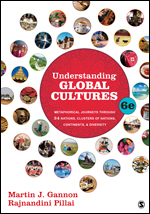 Pick at least two two of the "Authority Ranking Cultures" . . .
PART II: AUTHORITY RANKING CULTURES
Chapter 2: The Thai Kingdom
Chapter 3: The Japanese Garden
Chapter 4: Bedouin Jewelry and Saudi Arabia
Chapter 5. Dòn Gánh: The Two Sides of Vietnam
Chapter 6: Kimchi and Korea
PART III: SCANDINAVIAN EGALITARIAN CULTURES
Chapter 7: The Swedish Stuga
Chapter 8: The Finnish Sauna
Chapter 9: The Danish Christmas Luncheon
PART IV: OTHER EGALITARIAN CULTURES
Chapter 10: The German Symphony
Chapter 11: Irish Conversations
PART IV: OTHER EGALITARIAN CULTURES
Chapter 12: The Canadian Backpack and Flag
Chapter 13. Australian Outdoor Recreational Activities
Chapter 14: French Wine
The GC Midterm Exam Live Chat will be the night before the exam from 07:00-08:00 CST, on Monday, 9 October 2017. Sign in on

in the Week 7 Panel.
f2017 Understanding Global Cultures Midterm Exam will be in class, Week 7 Day 13, Tuesday, 10 October 2017

REM: Bring your Laptop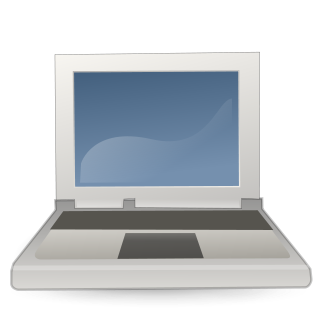 Moodle Exams (and everything else on Moodle) works best with a Firefox browser. If you do not have a Firefox browser on your laptop,
download one
(it's free).
PART V: MARKET PRICING CULTURES
Chapter 15: American Football
Chapter 16: The Traditional British House
PART VI: CLEFT NATIONAL CULTURES
Chapter 17: The Malaysian Balik Kampung
Chapter 18: The Israeli Kibbutzim and Moshavim
Review: Chapter 19: The Italian Opera
PART VI: CLEFT NATIONAL CULTURES
Chapter 20: Belgian Lace
PART VII: TORN NATIONAL CULTURES
Chapter 21: The Mexican Fiesta
Chapter 22: The Turkish Coffeehouse
PART VIII: THE BASE CULTURE AND ITS DIFFUSION ACROSS BORDERS (CLUSTERS OF NATIONS): THE EXAMPLE OF CHINA
Chapter 23: China's Great Wall and Cross-Cultural Paradox
Chapter 24: The Chinese Family Altar: The Expatriate Chinese Outside of China
Chapter 25: The Singapore Hawker Centers
PART IX: INDIA, TRADITION, MODERNITY, AND DIVERSITY
Chapter 26: India: The Dance of Shiva
Chapter 27: India: A Kaleidoscope of Diversity
PART X: AN AFRICAN PERSPECTIVE
Chapter 28: The Nigerian Marketplace
Chapter 29. South African Townships
Chapter 30: The Sub-Saharan African Bush Taxi
Work on Readings for Your Project
PART XI: THE STRUGGLE FOR CULTURAL IDENTITY AND THE SPLINTERING OF NATIONS: THE CASE OF THE RUSSIAN EMPIRE
Chapter 31: The Russian Ballet
Chapter 32. Estonian Singing
Chapter 33: The Polish Village Church
Work on Readings for Your Term Paper
(which is due next week)
PART XII: SAME METAPHOR, DIFFERENT MEANINGS
Chapter 34: The Spanish Bullfight
Chapter 35: The Portuguese Bullfight
PART XIII. POPULAR MUSIC AS CULTURAL METAPHORS

Chapter 36: The Brazilian Samba
Chapter 37: The Argentine Tango
PART XIV. OVERLAPPING CULTURAL METAPHORS FOR GEOGRAPHICALLY RELATED NATIONS
Chapter 38. Cultural Metaphors for the Caribbean
 
Conclusions
The Understanding Global Cultures Live Chat for the Final Exam will be from 07:00-08:00 CST, on Monday, 11 December 2017. Sign in on

in the Week 15 Panel.
f2017 Week 16 ("Finals Week"): The Understanding Global Cultures Final Exam is scheduled for 2:00-3:55 p.m., Tuesday, 12 December 2017, in Cina 2014


REM: Bring your Laptop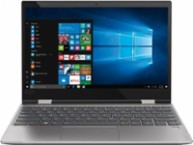 Browsers that

supports
Find a good book on Peoples and Cultures of Europe and have a look at it