Goodall, Jane. Harvest for Hope: A Guide to Mindful Eating. NY: Wellness Cenral/Hachette, 2006.


Goodman, Mike, Lewis Holloway, Moya Kneafsey, and Damian Maye. Geographies of food: An Introduction. Bloomsbury/Berg, 2014.


Grasseni, Cristina. Alternative Food Networks: Italy's Solidarity Purchase Groups. Bloomsbury/Berg, 2013.


The Growing Food and Justice for All Initiative -- "a new initiative aimed at dismantling racism and empowering low-income and communities of color through sustainable and local agriculture"


Hachten, Harva, and Terese Allen. The Flavor of Wisconsin: An Informal History of Food and Eating in the Badger State. Madison, WI: The State Historical Society of Wisconsin, 2009.


Halweil, Brian. Eat Here: Homegrown Pleasures in a Global Supermarket. W. W. Norton, 2004.


Hedgepeth, William. The Hog Book. Athens, GA: University of Georgia Press, 1978.


Hess, Karen. The Carolina Rice Kitchen: The African Connection. Columbia, SC: University of South Carolina Press, 1998 [1992].


Hewitt. Ben. The Town That Food Saved: How One Community Found Vitality in Local Food. Rodale, 2011. [Hardwick, Vermont]


Horwitz, Richard P. Hog Ties: What Pigs Tell Us About America. NY: St. Martin's, 1998.


film: Ingredients: The Local Food Movement Takes Root (67 min., 2011)


Kaplan, Ann R., Marjorie A. Hoover, and Williard B. Moore. The Minnesota Ethnic Food Book. St. Paul, MN: Minnesota Historical Society Press, 2003 [1986].


Karstadt, Bruce N., Lila Peterson, and Irene Carlson. Var Sa God: Heritage and Favorite Recipes & Handbook of Swedish Traditions. Minneapolis, MN: American Swedish Institute, 2002.


Kim, Kwang Ok (Ed.). Re-orienting Cuisine: East Asian Foodways in the Twenty-First Century. Food, Nutrition, and Culture Series. NY: Berghahn, 2015.


Kingsolver, Barbara, Camille Kingsolver, and Steven L. Hopp. Animal, Vegetable, Miracle: A Year of Food Life (P.S.). NY: HarperCollins, 2007. <www.animalvegetablemiracle.com/> (Indices)


Kneafsey, Moya, Rosie Cox, Lewis Holloway, Elizabeth Dowler, Laura Venn, and Helena Tuomainen (Eds.). Reconnecting Consumers, Producers and Food: Exploring Alternatives. Bloomsbury/Berg, 2008.


Kostioukovitch, Elena. Why Italians Love to Talk About Food. NY: Farrar, Straus and Girous, 2006. [English translation by Anne Milano Appel, 2009]


Lake Superior Sustainable Farming Association -- a farmer-driven organization that works to build sustainable farming systems in the Lake Superior region


Lappé, Frances Moore, and Anna Lappé. Hope's Edge: The Next diet for a Small Planet. NY: Jeremy P. Tarcher, 2003.


Luard, Elisabeth. European Festival Food. London: Grub Street, 2009. [Presented by months of the year.]


Luard, Elisabeth. European Peasant Cookery. London: Grub Street, 2007. [Be sure to read the "Introduction."]


Lyson, Thomas A. Civic Agriculture: Reconnecting Farm, Food, and Community. (Medford, MA: Tufts University Press, 2004.


McQuaid, John. Tasty: The Art and Science of What We Eat. NY: Scribner, 2015.


Hopkins, Rob. The Transition Handbook: From Oil Dependency to Local Resilience. White River Junction, VT: Charles Green Publishing, 2008.


Nabhan, Gary Paul. Coming Home to Eat: The Pleasures and Politics of Local Foods. W.W. Norton, 2004.


Nabhan, Gary Paul. Home Cooking. (29 November 2006)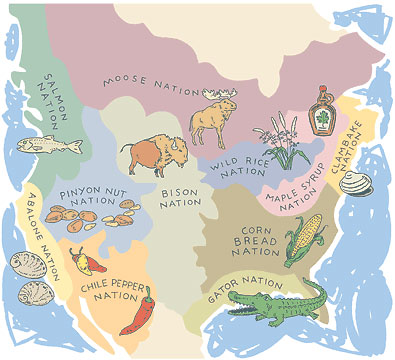 Nabhan, Gary Paul (Ed.). Forward by Deborah Madison. Renewing America's Food Traditions: Saving and Savoring the Continent's Most Endangered Foods. White River Junction, VT: Chelsea Green, 2008.


Nabhan, Gary Paul. Desert Terroir: Exploring the Unique Flavors and Sundry Places of the Borderlands. University of Texas Press, 2012.


Navdanya [New Delhi, India: a network of seed keepers and organic producers spread across 16 states in India]


The New School Lunch: Students at St. Olaf's College in Minnesota grow food for their school's cafeteria -- Nancy Mann Jackson, relish (September 2009)


Norberg-Hodge, Todd Merrifield, and Steven Gorelick. Bringing the Food Economy Home: Local Alternatives to Global Agribusiness. Boulder, CO: Lynne Rienner, 2002.


Northern Harvest Farm -- Richard and Karola Dalen, 2572 Country Road 102, Wrenshall, MN
Ojakangas, Beatrice A.The Great Scandinavian Baking Book. Minneapolis, MN: University of Minnesota Press, 1999.


Ojakangas, Beatrice A. Scandinavian Feasts: Celebrating Traditions throughout the Year. Minneapolis, MN: University of Minnesota Press, 2001.


Ojibwe Food Traditions -- F.E.A.S.T. by the Bay, Farm to School Programs in the Ashland, Bayfield, and Washburn School Districts, of the Chequamegon Bay Region.


Old Country Cookbook: Iron Range Ethnic Food. Chisholm, MN: Ironworld USA, 1981.


Oliver, Sandra L. 1995. Saltwater Foodways: New Englanders and their Food, at Sea and Ashore, in the Nineteenth Century. Mystic, CT: Mystic Seaport Museum.


Parasecoli, Fabio. Bite Me: Food in Popular Culture. Bloomsbury/Berg, 2008.


Pellegrini, Georgia. Food Heroes: 16 Culinary Artisans Preserving Tradition. Stewart, Tabori & Chang, 2010.


The Perennial Plate, Season 1, Minnesota


Pollan, Michael. The Omnivore's Dilemma: A Natural History of Four Meals. NY: Penguin, 2007.


Princeton Food Conference 2006


Puckett, Susan. A Cook's Tour of Iowa. Iowa City, IA: University of Iowa Press, 1990.


Recipe Box: Making Mojakka -- Juli Kellner, Lake Superior Magazine (07 January 2008)


Romer, Elizabeth. The Tuscan Year: Life and Food in an Italian Valley. London: Weidenfeld, 1984. (NY: North Point Press, 1989)
Roufs, Timothy G. American Indian Oral History Collection, American Indian Oral History Collection, Vol. II, No. 21 -- Traditional Foods. (Paul Buffalo, et al. audiotape. Paul Buffalo discusses wild rice.) Dr. Joseph H. Cash, General Editor. New York: Clearwater Publishing Company, 1981. [UM DULUTH Library Multimedia PC 1203; see also microfiche collection]


Salatin, Joel. Holy Cows and Hog Heaven: The Food Buyer's Guide to Farm-Fresh Food. Swoope, VA: Polyface, 2006.


Salatin, Joel. The Marvelous Pigness of Pigs. NY: Faith Works, 2016.


Shortridge, Barbara G. Not Just Jello and Hot Dishes: Representative Foods of Minnesota, Journal of Cultural Geography Fall/Winter, Vol. 21, Issue 3, 2003, pp. 71-94.


Shuman, Michael. Going Local: Creating Self-Reliant Communities in a Global Age. Routledge, 2000.


Sokolov, Raymond. Fading Feast: A Compendium of Disappearing American Regional Foods. Boston: Godine, 1998.


Stern, Jane and Michael. Real American Food. NY: Alred A. Knopf, 1986.


Stern, Jane and Michael. Two for the Road. Boston: Houghton Mifflin, 2006.


Stoney, Mrs. Samuel G. (Compiler). Carolina Rice Cook Book. Charleston, SC, 1901. In Hess, Karen. The Carolina Rice Kitchen: The African Connection. Columbia, SC: University of South Carolina Press, 1998 [1992].


Superior Grown -- in partnership with Silver Creek Institute, Two Harbors, MN, and the Lake Superior Sustainable Farming Association


Tasting Food, Tasting Sustainability: Defining the Attributes of an Alternative Food System With Competent, Ordinary People. Human Organization 59:2 (July 2000): 177-186.


Tilson, Jake. A Tale of 12 Kitchens: Family Cooking in Four Countries. NY: Artisan Press, 2006.


Tolbert, Frank X. A Bowl of Red. College Station, TX: Texas A&M, 1994. [Texas]


Towards food sovereignty: Reclaiming autonomous food systems -- International Institute for Environment and Development


Trubek, Amy. The Taste of Place: An Anthropological Journey into Terroir. Berkeley: University of California Press, 2008. [Wisconsin, pp. 139-168]


Twitty, Michael W. The Cooking Gene: A Journey Through African American Culinary History in the Old South. NY: HarperCollins, 2017.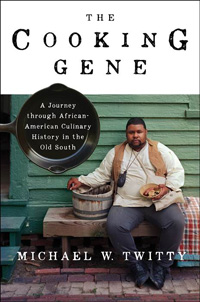 Weiss, Brad. Real Pigs: Shifting Values in the Field of Local Pork. Durham: Duke University Press, 2016.


What's wrong with our food system -- Birke Baehr


Zelickson, Sue. American Cancer Society. Minnesota Heritage Cookbook: Hand-Me-Down Recipes (Minnesota Heritage Cookbook I). Minneapolis, MN: American Cancer Society, 1979.


Ziegelman, Jane, and Andrew Coe. A Square Meal: A Culinary History of the Great Depression. NY: HarperCollins, 2016.